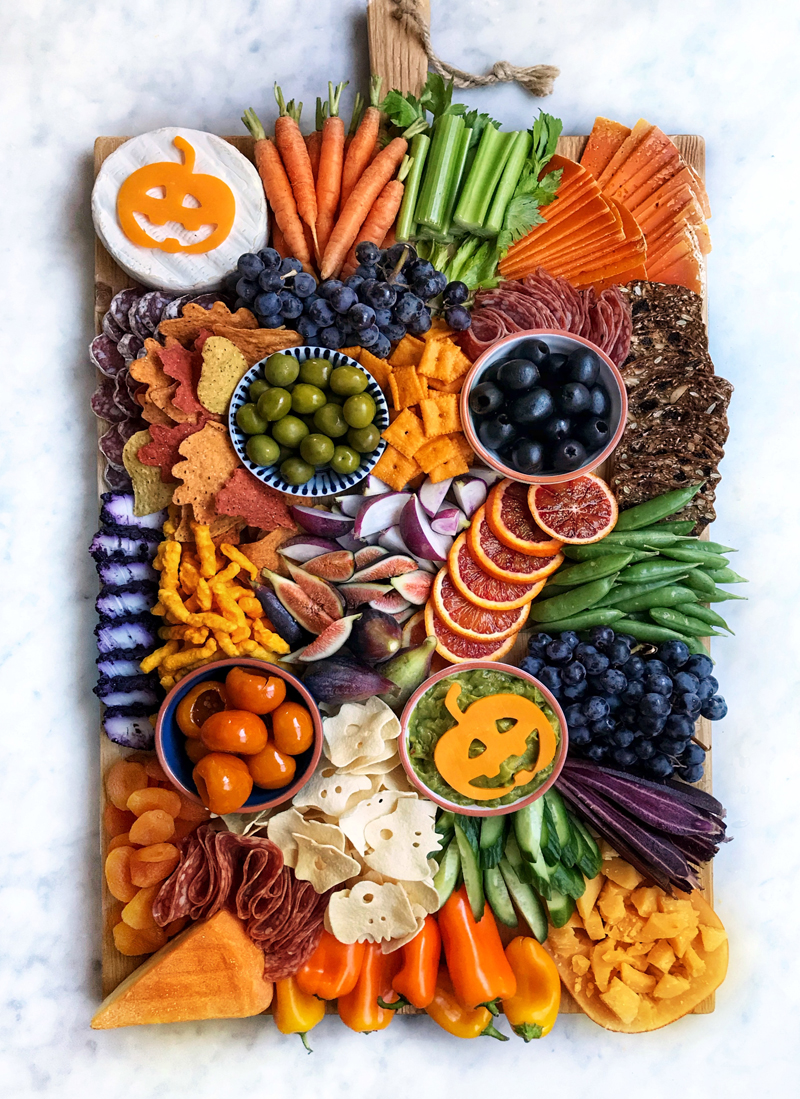 As with sandwiches, salads, and bowls of cereal, I am of the belief that cheeseboards don't require a recipe. What kind of instructions do we really need to put together a cheese board?! You buy some cheese. You buy some crackers. You put them on a board. Maybe for the sake of Mindy Kaling there's a 12 paragraph introductory story about how your great grandfather wore shoes made out cheese to walk 40 miles to school but other than that, you don't really need a recipe.
The Grocery Shopping List includes a brainstorm of orange, green, purple, and black ingredients to get you started. Not everything on the Grocery Shopping List appears on the board in the photo above. It is... a lot.
That being said, visual guides and grocery shopping lists have always been helpful for me when planning and putting together a cheeseboard for a certain occasion or holiday. So here are the visual guide above made together with @psimadethis and @ainttooproudtomeg, a grocery shopping list categorized by color and category, and resource links to helpful tools and equipment to put together the Ultimate Halloween Cheeseboard.
And because it's Halloween, an extra treat: an all sweet candy board shaped like, what else, a Jack o'Lantern. For that, you really don't need a recipe. The cute Halloween-themed gummies can be found at most grocery stores around this time.
Grocery Shopping List
Copy and paste the table below into your own spreadsheet or grab the downloadable shopping list here
Tools and Equipment