This is really more for education than anything else because I just want everyone to learn and understand the love I have for jjam-bbong, a Korean/Chinese spicy seafood noodle soup.
Unfortunately, this one is not a very good example.
Fried Rice
Bi-Bim Naeng-Myun
Refreshing because the noodles are cold going down, refreshing because the spice makes you sweat.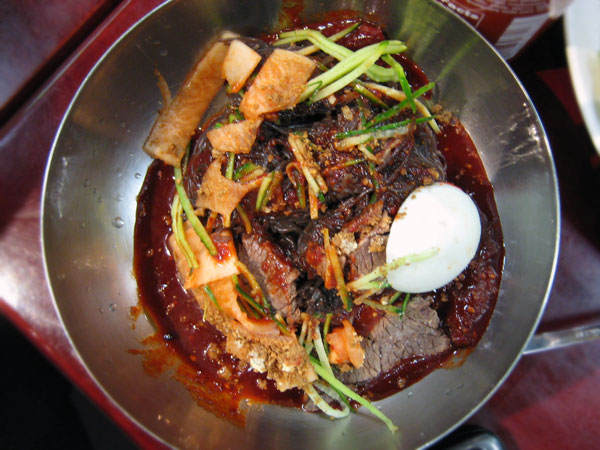 Al Ba Nae
3470 W 6th St, Ste 6
Los Angeles, CA 90020
(213) 388-1105