Din Tai Fung, LA
1108 S. Baldwin Ave. (#1) or
1088 S. Baldwin Ave. (#2)
Arcadia, CA 91007
626.574.7068
626.446.8588
www.dintaifungusa.com
Order one of everything.
And if you're really lucky, get it delivered.
[pictured above: Din Tai Fung "delivered" to our house as the first course of a dinner party. Dumplings, I have learned, pair perfectly with rosé Champagne.] ...
Juicy Pork and Crab Dumplings
Juicy Pork Dumpling in Spoon
Juicy Pork Dumplings
Spicy Dumplings
Though Din Tai Fung is obviously famous for the juicy dumplings, the spicy dumplings are my favorite.

Vegetarian Dumplings
Hm. So perhaps you don't need to order everything. Unless there is a vegetarian at the table.

Vegetarian Dumpling
Vegetarian Dumpling, cut open
Fresh Ginger for dipping
Soy Sauce and Black Vinegar
Add black vinegar to fresh ginger in little dish for dipping

Chopsticks
These are chopsticks. I know you needed me to tell you that.

Din Tai Fung, LA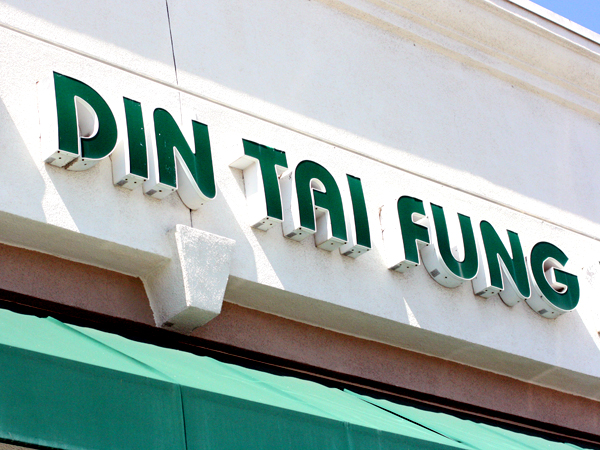 Din Tai Fung, LA
1108 S. Baldwin Ave. (#1) or
1088 S. Baldwin Ave. (#2)
Arcadia, CA 91007
626.574.7068
626.446.8588
www.dintaifungusa.com