Hamachi with Jalapeño
"Hama-peño," if you will.
Halibut Carpaccio with Yuzu
Alpine Salmon Sashimi
Cliché alert! "Buttery."

"Mackerel Flight"
Aji (Spanish mackerel), kohada (pickled herring), sawara (king mackerel)

Scallop Flight
Pacific scallop with lemon and salt, Japanese scallop with sweet soy

Snapper Flight
Red snapper, Goldeneye snapper

Goldeneye Snapper
Tuna Flight
Toro, albacore with miso, bluefin with sweet soy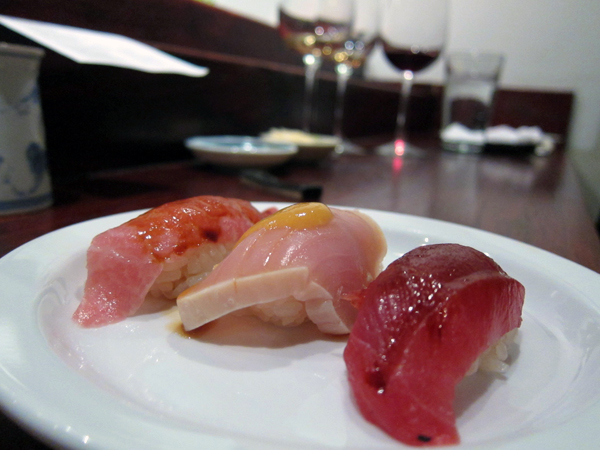 Toro "Brulee"
Seared toro, like browned butter of the sea.

Crab Handroll
Jinpachi
8711 Santa Monica Blvd
West Hollywood, CA 90069
(310) 358-9134