"He's fucking married."
And so I had to go to therapy be taken out for sushi.
(Thank you TP, for taking me out when I needed it most, and for sharing your secret.)
Salmon-Wrapped Mango
Scallops
Hamachi with Jalapeno
Hirame/Whitefish
Albacore Sashimi with Crispy Fried Shallots
Tuna
Wagyu Beef Sashimi
Wagyu Beef, Seared
Sauces and Salt for Wagyu Beef
Wagyu Beef, Certificate of Authenticity
Rainbow Toro Sushi
Albacore Sushi, "Sawara Style"
Shima Aji (Striped Jack) Sushi
Salmon Sushi
Sushi Plate
Toro Sushi
Sawara Sushi with Crispy Fried Shallots
Soft Shell Crab Salad
Seared Toro with Truffle Oil Hand Roll
Sake
Sake, Azure
Hashioki, Handmade by Sarah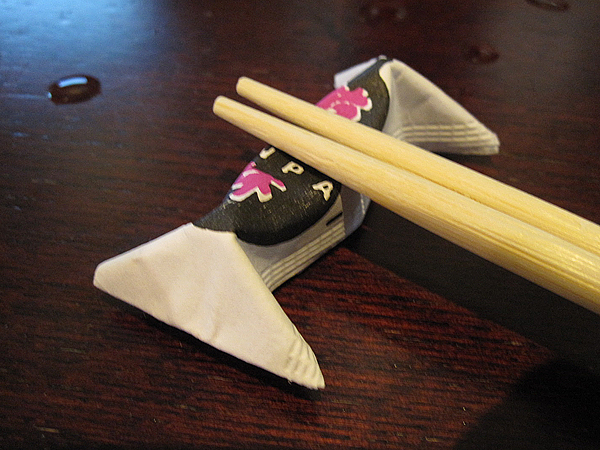 Rising Sun Dessert
Japanese Kabocha Squash boiled in coconut milk, served with vanilla ice cream

Strawberry Sorbet
Kanpai Japanese Sushi Bar & Grill
Kanpai Sushi and Grill
8325 Lincoln Blvd (83rd Street)
Westchester, CA 90045
310.338.7223
www.kanpai-sushi.net