The recipe for Chef Noel of E. Guittard's Dirty Blondies is at the end of this post. Please scroll down.
At this point, I feel like I can say anything, even admit to a terrible habit without much consequence, especially since the whole of my blog's audience has dwindled down to four people, including my dog, who can't even read. At least not without a lot of help.
I sort of faked you out about the whole thing in a post some time ago about Noma Sushi. You thought the letters c, i, g, a, r, and t would spell out...
...craig's list.
After the entire world has been a'twitter about Craig's List though, I don't really want to go there. The letters also could spell out..."cat girl." Or even..."gray tic tac." (These words games used to be my obsession.)
Okay! And "cigarette."
*blech* I said it. I used to smoke cigarettes.
I used to smoke A. Lot. And I am happy to say that smoking, like many other hobbies that have blazed like shooting stars through my life then fizzled out when ADD got the better of my interest, is a passion that I just couldn't stick with. I quit on February 3, 2006, about ten years after I had started and after about 200 attempts at quitting.

My Mom found out about it not very long after I started. She was clued in perhaps by a faint smell in my car, or maybe on my clothes. When she asked me, I told her "Yes." I had no reason to lie that it was my friends or that I had been in a smoky bar. Children lie to their parents because they are afraid of the consequences that will follow — shouting, lectures, being grounded, disowned, etc. — but I have never had reason to lie to my Mom. I know it hurt her like nothing else, but instead of punishing me, yelling at me, she treated me like she always has, maybe a little too much (but that's an issue I reserve for the professionals).
We took walk, sat down on the park bench outside earshot of my Dad (who doesn't know, and if he did, would probably turn all kinds of pissed-off blue and purple). She said to me that she didn't need to tell me all the reasons why I need to quit, as I should know them. She said she didn't want to ever find out that she would outlive a daughter with lung cancer, and then she just handed me a pack of Nicorette gum. She never yelled, she never lectured me, she never asked me why, she never forced me to tell her who got me started so that she could forbid me from hanging out with them. She just wanted the best for me and gave me help.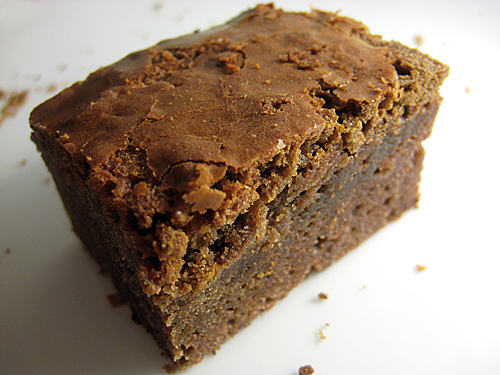 The gum helped. For all of about 12 hours, after which I was right back on the front porch or on the patio or in the car or on the sidewalk smoking, even harder, as if trying to make up for lost nicotine time.
I never even enjoyed smoking. From the day my Mom gave me the gum, I had guilt about smoking, always hid it from everyone (except other smokers) and feigned empathetic understanding of how "perfectly awesomely good/delicious/refreshing" it was to smoke after eating a food coma-causing Korean barbecue dinner or any other such stereotypical event after which a cigarette was the only appropriate finish. I didn't actually get it, I just nodded enthusiastically to be part of the smokers' inner circle. I did do the "after-[insert something here]" smoke, but I did it out of habit, or perhaps some other reason for which I have no real explanation. I thought I needed it, but I never felt that rush that other people proclaimed. I kept trying to quit.
I tried blindly going cold-turkey. I tried replacing the oral fixation by sucking on a lollipop or drinking bottled water. I wore a patch on every part of my body that I could hide with clothing. I chewed every brand, flavor, and strength of nicotine gun and sucked on nicotine drops.
They all worked.
And then failed.
I wasn't really a smoker for 10 years. I was a serial quitter for 10 years.

I haven't had a cigarette in three years since February 3, 2006, but I realize that I hadn't actually "quit" anything until last year. I had been chewing Nicorette for two years after I "quit," a full 92 weeks beyond the 12 weeks over which you're supposed to gradually wean yourself off the nicotine.
Only last year did I have a non-weirdly-psycho conversation with myself about really quitting. Nothing had really changed — I was still physically addicted to the chemical, psychologically addicted to the habit of doing something with my mouth. Nicotine gum was the same vice in a different form, and hurting me in a different way. My jaw muscles were so strong they were visibly protruding from my temples, I was getting headaches from reflexively grinding at night, and the enamel on my teeth was wearing down faster than a sand dune in a windstorm. When I cracked two crowns within weeks of each other, I made the conscious decision to quit nicotine once, and for all. I stopped chewing nicotine gum on April 9, 2008.
I wasn't supposed to smoke cigarettes, so I chewed "nicotine gum."
I felt guilty about eating brownies, so I baked "dirty blondies."
Same vice, just as nice.
I don't really have plans to ever quit the Dirty Blondie problem, though.
Brownie Recipe from E. Guittard
I got this recipe from the E. Guittard table at the Los Angeles Luxury Chocolate Salon, but didn't attempt it until recently. I have always thought of "blondies" as chocolate chip cookies in bar format, but these dirty blondies are just brownies with porn star marketing.
Blondie Ingredients:
5 oz. (1 cup) 38% Guittard Milk Chocolate Wafers
5 oz. (10 Tbsp) Unsalted Butter
5 oz (3) Eggs
8 oz (1 cup) Sugar
1 ½ tsp Vanilla
Pinch Salt
4½ oz (1 cup) Bread Flour or 5 oz. (1 cup + 2 Tbsp) AP Flour, unsifted
Blondie Instructions;
In a double boiler melt the milk chocolate and butter together until completely melted and combined. Immediately, when the butter and chocolate have melted together, take the bowl off the heat and set aside.
In a separate bowl whisk together the sugar, eggs, vanilla, and salt.
Add the chocolate/butter mixture to sugar egg mixture in 4 stages. Every time you add the chocolate/butter mixture, whisk together with the sugar/egg mixture until fully combined and then add the next stage.
In a separate bowl, measure out the flour.
Add the flour to the butter mixture in 2-3 stages. Fold in the flour with a rubber spatula, each stage until fully combined.
Once you have folded in all of the flour, you are ready to bake.
Bake at 325 degrees F in 6x9 inch pan for roughly 45-50 minutes.