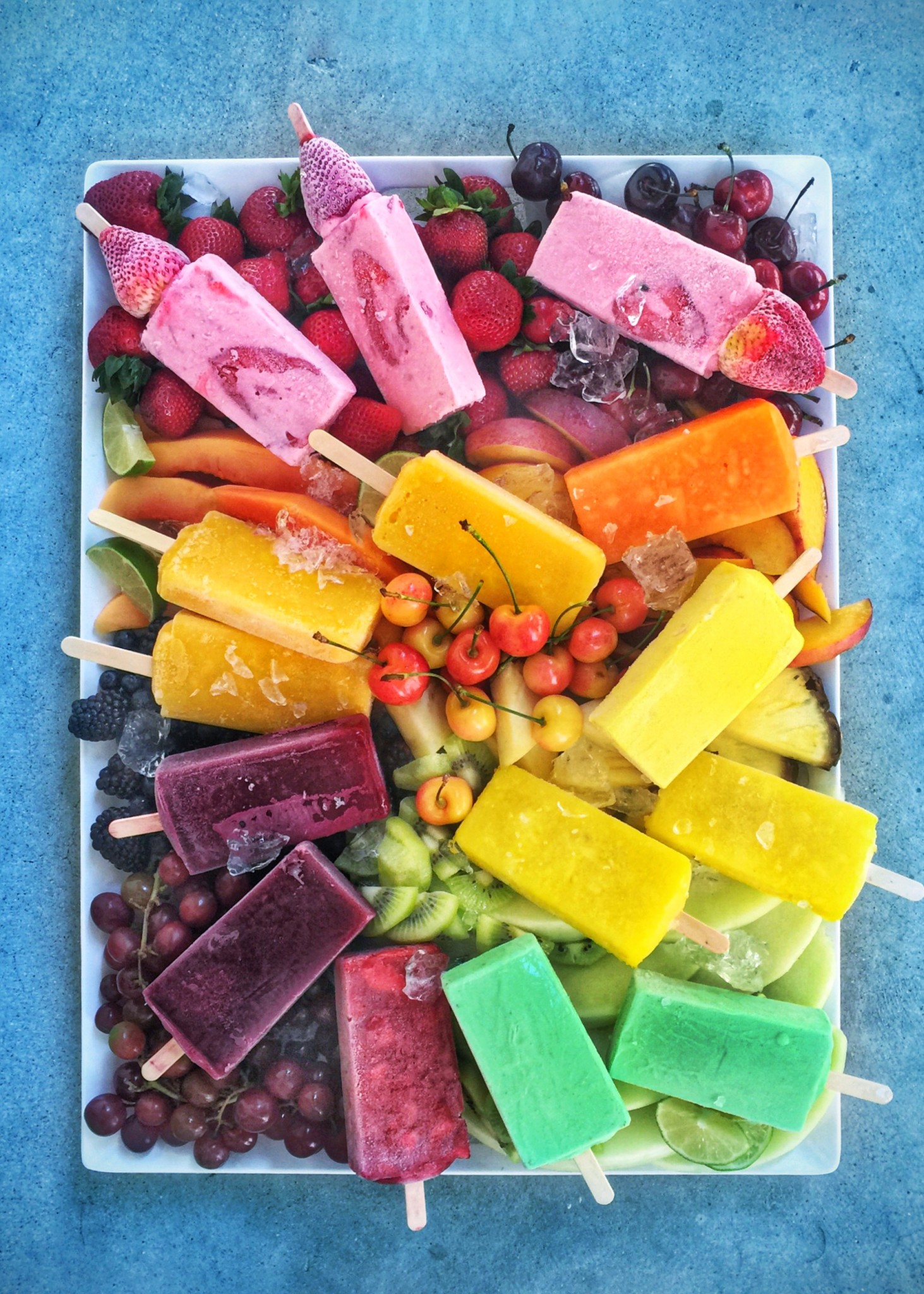 If you're looking for a refreshing break from the summer heat wave and want to serve popsicles, here's how to serve popsicles in a creative, stylish way.
How to Serve Popsicles for a Party or Group
It's summer. You're probably going to throw a party. Or go to a party. At the very least, be involved in a social gathering that involves food and at least one person other than just yourself. Here's an idea that's creative and colorful, and also won't drive you crazy trying to make them from scratch.
Make or buy paletas. Serve the paletas on a platter of fresh cut fruit that matches the paletas in color. I like multi-color, but if you don't want anyone to fight over flavors, offer one, maybe two, flavor(s); the serving platter will still look pretty. Soak and absorb the glory.
What is the Difference Between Paletas and Popsicles
Is a paleta a popsicle? Is a popsicle a paleta? Are they the same thing? I thought they were both frozen fruity icy pops, but apparently, paletas and popsicles are very different.

A popsicle is any old frozen fruity icy thing, usually water or juice-based, with a lot of added sugar that stains your mouth and hands because they're filled with neon food coloring and dyes. I never liked popsicles as a kid, and though I don't remember the specific reason why, I am guessing that I found popsicles generally too sweet, too messy, and somewhat unsatisfying compared to creamy, full fatty dairy ice cream. I always ate ice cream out of a neat little cup with a tidy little spoon.
Paletas, as I have been learning, look exactly like popsicles, are a kind of popsicle, but are nothing like popsicles. Because they just aren't. Paletas are a frozen refreshment on a "palo" (stick) made from fresh fruit, either in a water/juice base with pieces of fruit, or a cream/milk base with chocolate, vanilla, spices, and nuts. Though they may seem "everyday" to anyone who grew up eating paletas, flavors and combinations like cucumber (unsweetened!), tamarind, hibiscus, and mango with chili powder are new and exciting and way more interesting than the artificial neon cherry, orange, grape, and "rocket" flavors I grew up with in the Midwest.
Where to Buy the Best Paletas in Los Angeles
There is no shortage of places that make and sell paletas. One of the most notable, and the one I've had the most often is Mateo's Ice Cream and Paletas. Mostly because there is a location on the west-ish side of LA.
Paleta/Popsicles Recipes
If you want to be a hero, and actually make paletas and popsicles from scratch, here are a few recipes. A popsicle mold or paleta mold/tray is helpful, but you can very easily make paletas and popsicles without a mold. Use paper cups on a sheet pan, or even go micro mini with ice cube trays.
Pineapple Jalapeño Pressed Juicery Green Juice Popsicles {recipe}: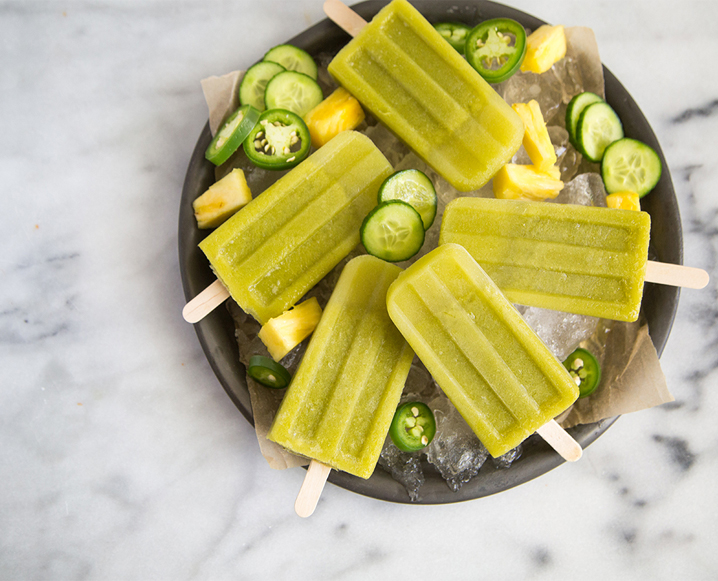 Raspberry Coconut Chia Popsicles {recipe}


Mango Chia Popsicles - freeze any fruit puree with chia seeds {recipe}


Avocado Coconut Matcha Popsicles {recipe}


Date Shake - my Palm Springs pit stop tradition, popsiclized {vegan, coconut-milk based recipe}


Coffee with Almond Milk Popsicles, exactly how I drink my coffee every morning {recipe}


Roasted Strawberry Red Wine Popsicles {recipe}


Frozen Yogurt, Berries, and Granola Popsicles brilliant! {recipe}


{"Popsicles" is number 46 on my List of Things to Do This Summer}
Mateo's Ice Cream and Fruit Bars, west:
4929 Sepulveda Blvd
Los Angeles, CA 90230
7:00 am – 8:00 pm
310.313.7625
Mateo's Ice Cream and Fruit Bars, central:
4234 W Pico Blvd
Los Angeles, CA 90019
6:00 am – 9:00 pm
323.931.5500