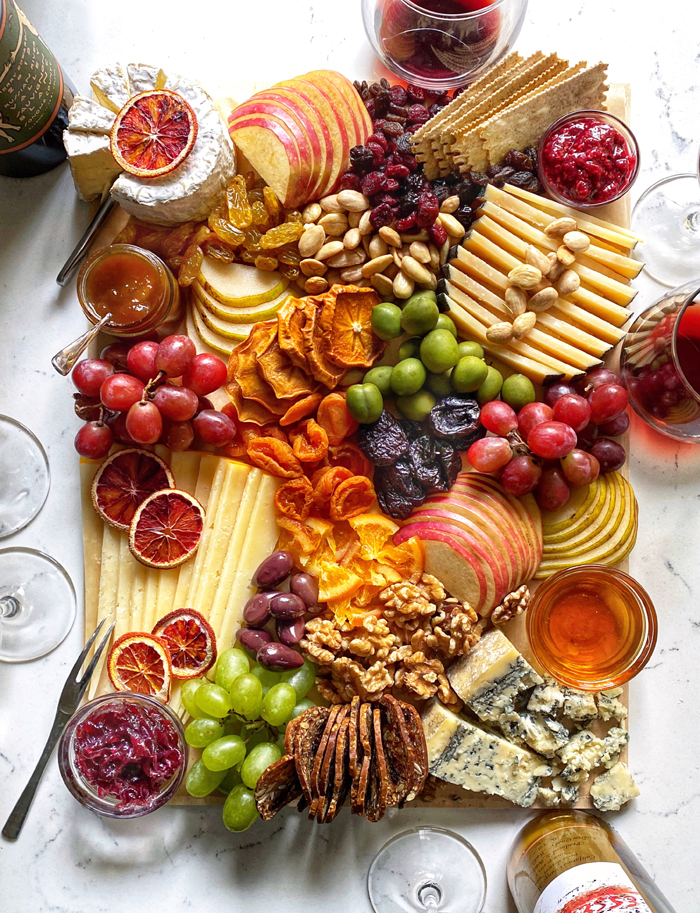 How to make Dehydrated Citrus Crisps first, Notes and Shopping resources follow.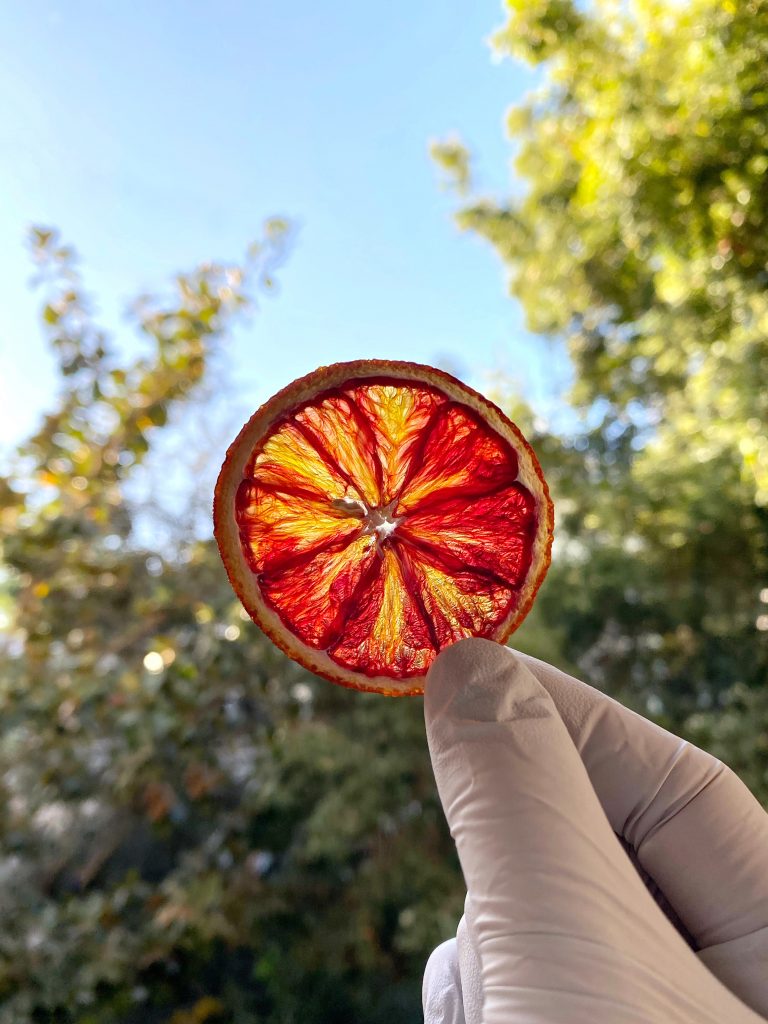 How to Make Dehydrated Citrus Crisps
makes: as many as can fit into your oven and schedule
INGREDIENTS
citrus, like oranges (pictured are blood oranges), tangerines, sweet lemons, limes, and grapefruit
DIRECTIONS
Preheat the oven to 170° F (or the lowest temperature it will allow).
Wash and scrub citrus, using a produce wash like Fit Fruit & Vegetable Wash if you have it. Slice the citrus into round "sunshines" that are ⅛-inch thick. Lay the citrus rounds on a paper towel, and gently press with another paper towel to soak up as much surface moisture as possible, but do not crush.
If you have wire racks for baking sheets, place the citrus rounds on the racks in a single layer. If you don't have racks, line the baking sheets with parchment paper. Place the citrus rounds on the baking sheets in a single layer. The citrus can touch, but do not let them overlap.
Place as many baking sheets as will fit on your racks in the oven. Dry the citrus rounds in the oven until they are dry and brittle to the touch, about 5-6 hours, flipping every 1½-2 hours.
Remove the baking sheets from the oven and remove the dehydrated citrus to a wire rack to cool and dry further. Once cool, store in an airtight container. A re-sealable plastic bag works if you make sure to store it in an area where it won't get crushed.
Technically, you can keep dehydrated citrus for months (even years!) as long as they are completely Mojave desert dry. If you are unsure about how dry your citrus rounds are, put the sealed containers in the refrigerator or freezer.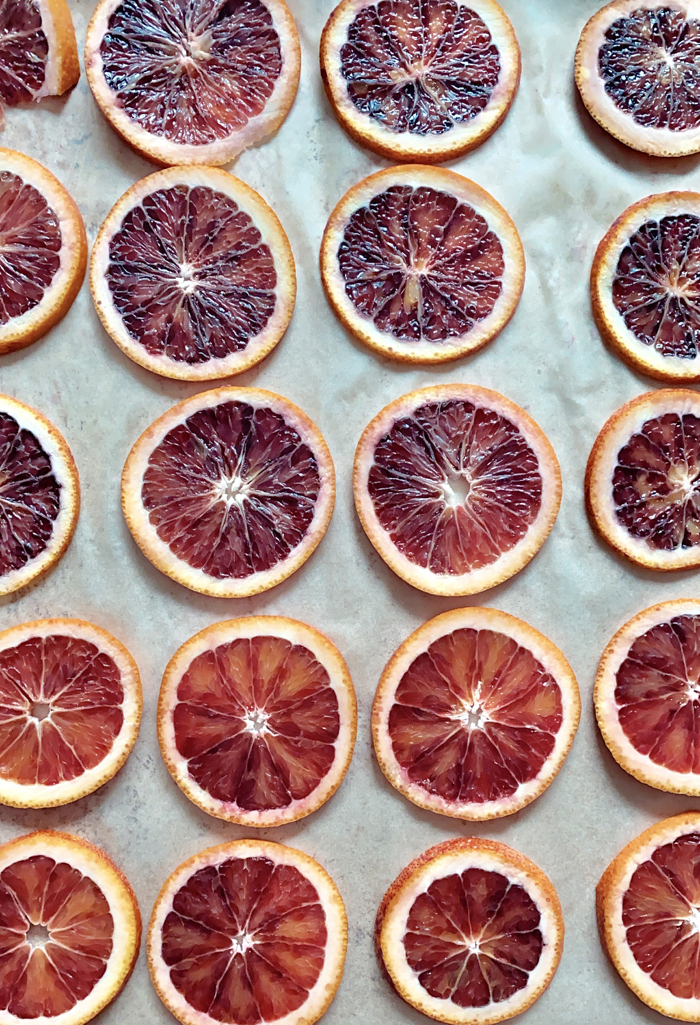 NOTES and RESOURCES
Citrus: Any citrus can be dehydrated, as long as the slices are super thin and pat dry before put into the oven. The one exception here for me is pomelo, which look like swollen grapefruit with greenish skins. Pomelo almost always have disproportionately more white pith than other citrus, which makes them very bitter. I get organic citrus from the Santa Monica Farmers Market on Wednesdays, or any grocery store that carries organic citrus.
TOOLS and EQUIPMENT