Sometimes, surviving the first half of the first day of the week is reason enough for Dom Pérignon Rosé Vintage 2000 'Wild Panther.'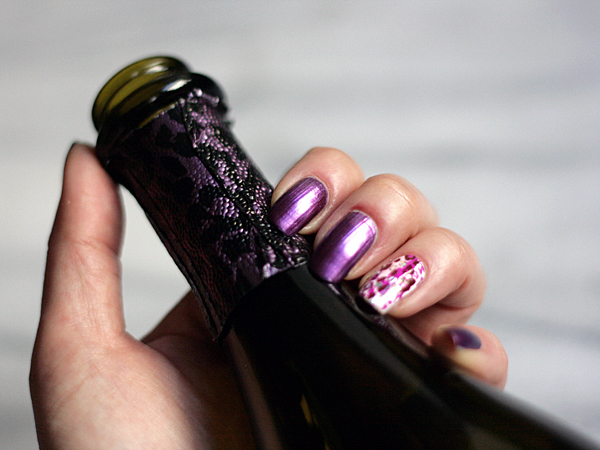 Pink Champagne with a 'Wild Panther' label screams for a leopard print pairing, and though hand-painting pale pink and black leopard spots onto a metallic purple base is not difficult, applying a matching nail sticker is so much faster and cleaner. I thought the stickers would either fall off too easily, or stick too well that they would peel off the top layer of my nails when I tried to remove them. Neither the case. Even with my obsessive flu-fueled hand washing, the stickers stay on.
These stickers are by Kiss, 21+ different designs, available in most drugstores. The metallic purple base nail color is Maybelline Color Show 'Amethyst Ablaze,' also available in drugstores, Target, etc.
The Rosé Champagne was a treat from a generous friend. It is available here and there, though the 'Wild Panther' label seems rare.