Once I had this fantasy...
if in-n-out slapped an egg on a double double and made it a breakfast burger...

— sarah j. gim (@thedelicious) September 12, 2013

And guess what? Dreams can come true! You just have to believe...
How to Make In-N-Out Breakfast Burger with Avocado and Egg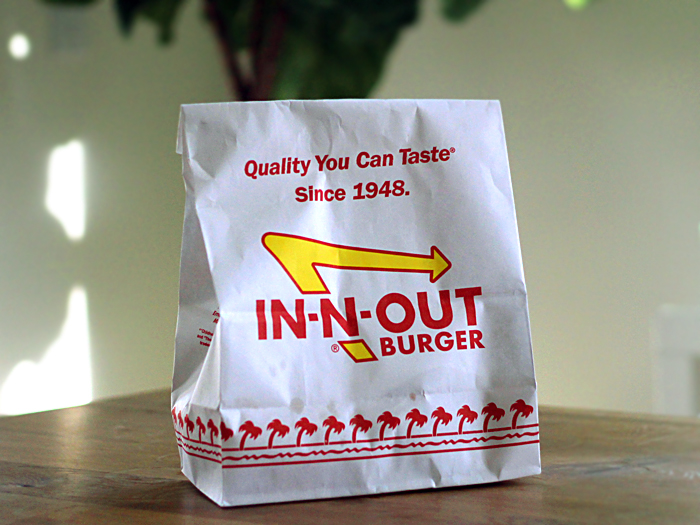 1. Go to In-N-Out.


2a. Order a cheeseburger with cold cheese, which sounds disgusting, but is necessary so that the cheese doesn't liquefy during the drive home plus "at home assembly" time. You can melt the cheese yourself on your stovetop or under your broiler at home.


2b. Note: Animal-style —with mustard-grilled patty, grilled onions, pickles, and extra sauce — will make it more painstaking to cleanly disassemble the cheeseburger and re-assemble it. But this is In-N-Out; you can — with the exception of avocado and egg which is the whole point of this post — have whatever you want. I just learned about the grilled whole onion, as opposed to regular "grilled onions," which are chopped. I will never look back.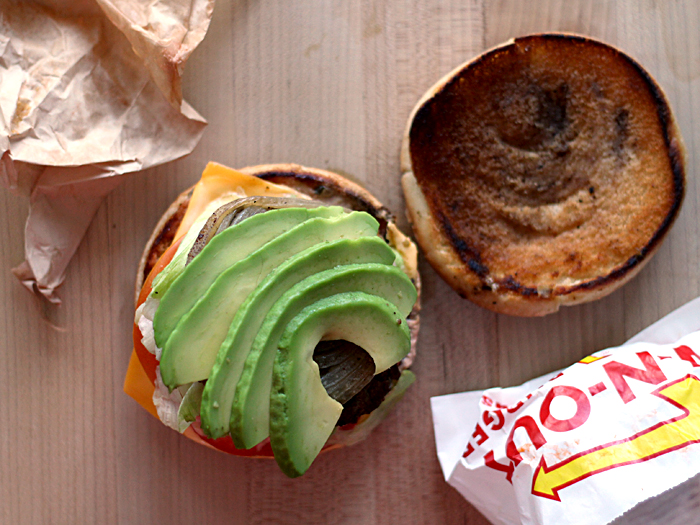 3. Remove all paper wrappings from the cheeseburger taking care to keep the paper intact as much as possible. Place the burger on a cutting board. Remove the top bun. Slice half a ripe avocado length-wise into slices. Wonder how previous redundant sentence could be edited. Place avocado slices on cheeseburger.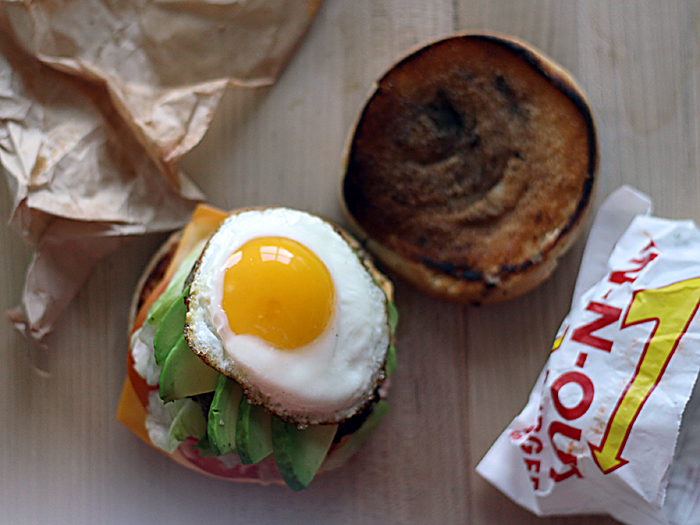 4. Fry an egg. Place egg, yolk side up, on avocado. Gently replace top bun, making sure not to break egg yolk. Yet. Breaking the yolk into a runny, dripping, oozing, puddling mess is for instagram later.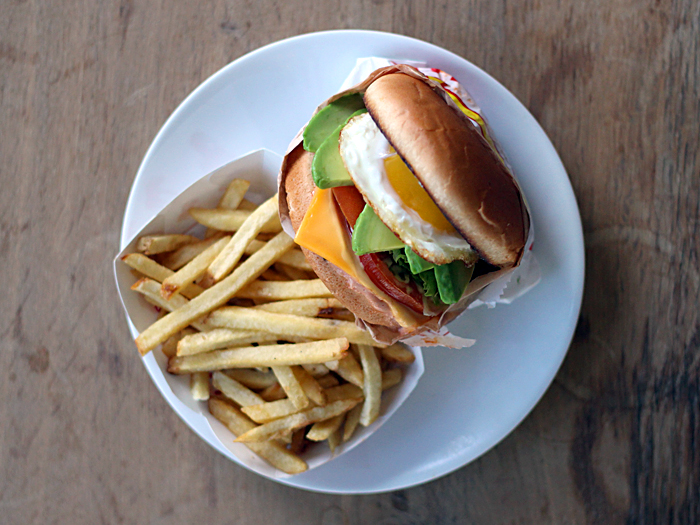 5. Re-wrap burger in inner brown paper liner. Shimmy liner-wrapped burger back into outer paper bag. The cheeseburger is much bigger now. The bag may tear a little, but it'll only hurt for like a minute.


6. Place your In-n-Out Avocado Egg Breakfast Burger on plate for serving.


7. Serve your In-n-Out Avocado Egg Breakfast Burger with now cold, but not any worse, French fries.
Next time, fuck In-n-Out's fries, and make a quick stop at McDonald's on the way home.
p.s. You can also do this with a Double Double.
p.p.s. You can also do this with a 3x3.
p.p.p.s. You can also do this with a 4x4, but that might be taking it a little too far, don't you think?