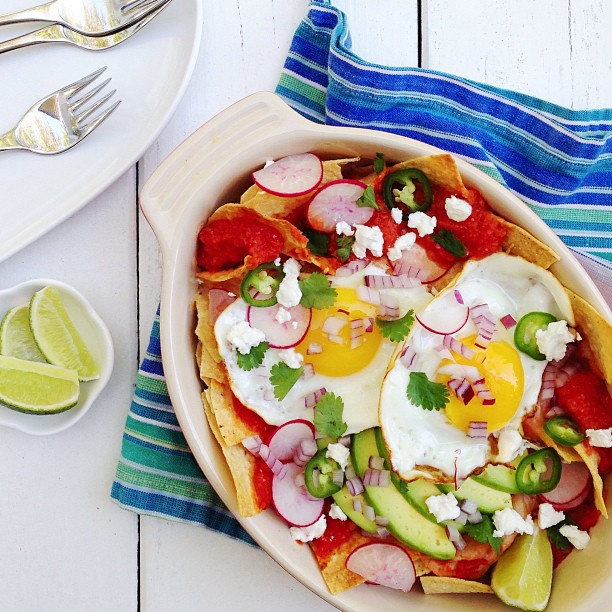 [photo from instagram. follow: TheDelicious]
Basically, a legit way to eat nachos for breakfast...
Toss tortilla chips (or leftover tortillas cut into quarters and fried) with smooth red salsa. Top with refried or black beans, and a lot of jack cheese. Throw under the broiler until melty. Add sunny side up eggs, fresh avocado, sliced radishes and jalapenos, chopped red onions, cilantro, and crumbled queso fresco.