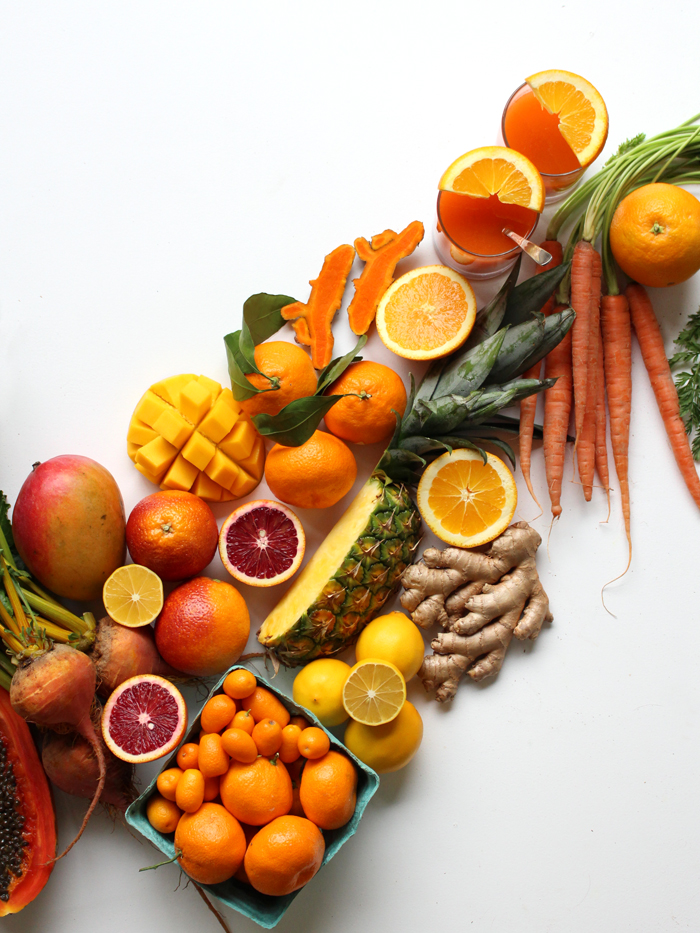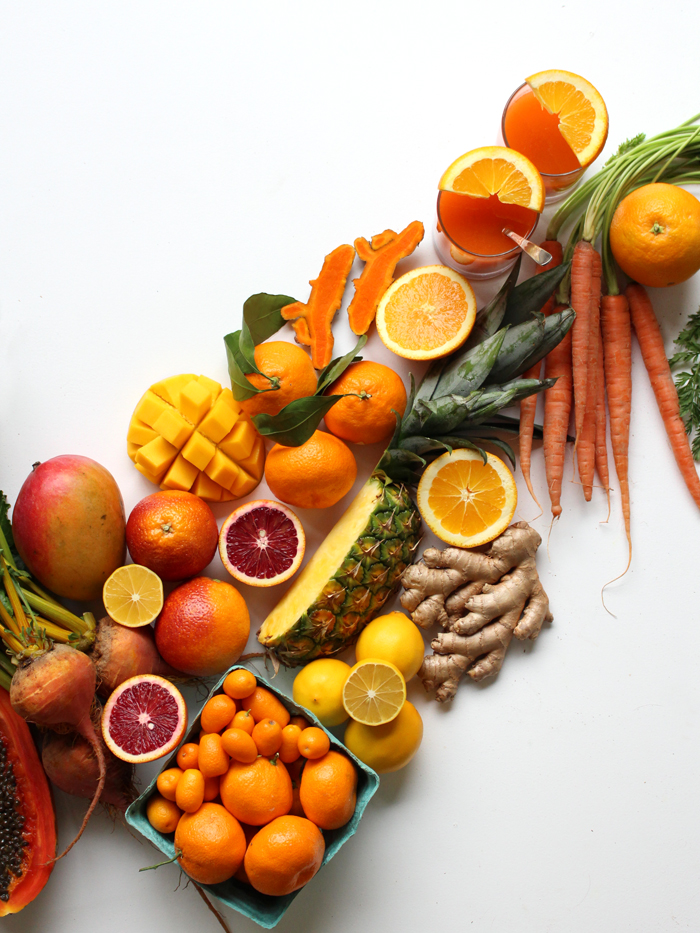 I don't generally drink orange juice unless it's in a mimosa, in which case I generally request my mimosa "hold the orange juice."
But when it comes time "to juice," the January verb related to those New Year New You resolutions, I still don't drink straight up orange juice, but I do use very-in-season citrus and other vegetables to sneak huge, healing doses of fresh turmeric into my system.
Turmeric is one of what I call the "Super Spices," which include cinnamon, cloves, and ginger (basically, pumpkin spice latte). The active compound in turmeric, curcumin, is what gives turmeric its yellow orange color and is what gives the spice such potent anti-oxidant and anti-inflammatory properties.
Some people drink pure fresh turmeric shots, saying it has an "earthy" flavor, but you know what else has an earthy flavor? The earth, which is made of dirt, and turmeric tastes like straight dirty dirt to me and I can't stand it by itself. So, I have to bury turmeric's flavor deep inside citrus juice or carrot juice or both.
Or curry.
Or, I just don't eat turmeric at all and powerdose it in pill form.
(Ginger, on the other hand, has an intense heat, but tastes "sweet" to me.)
Recipe for my favorite "orange" juice with turmeric, below, followed by an easy visual if you're punching out a quick juice for one.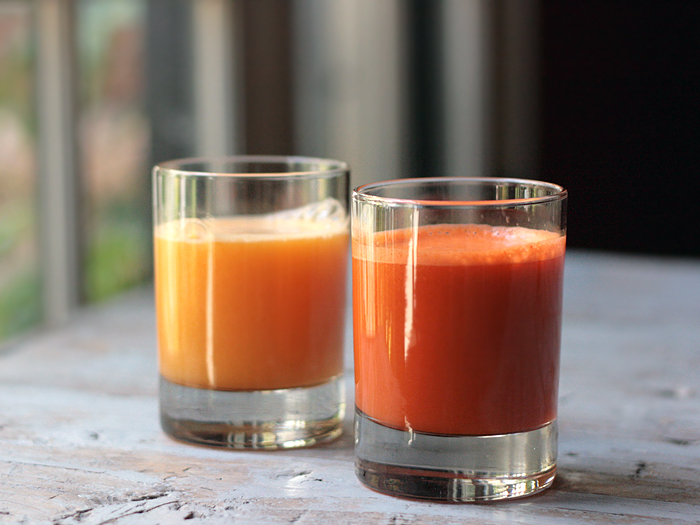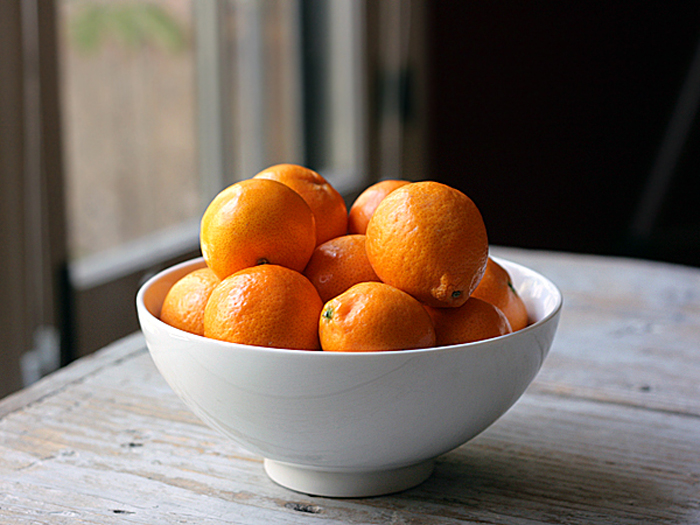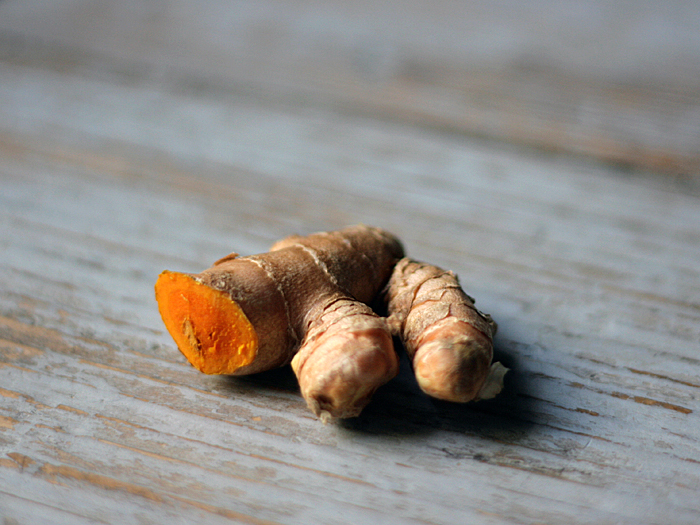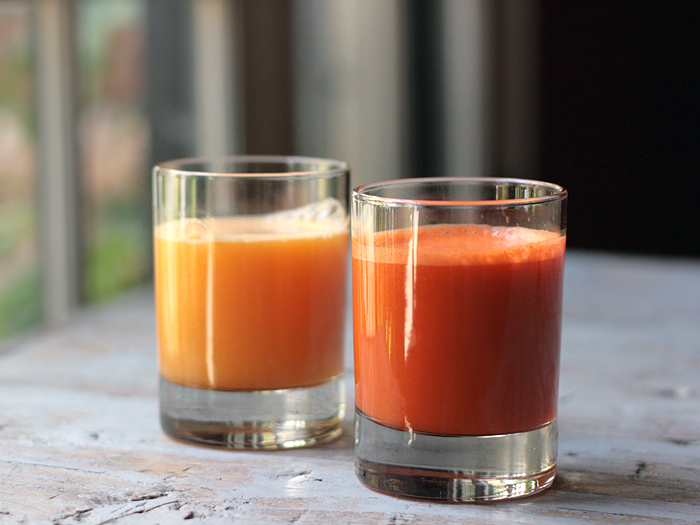 Print Recipe
Carrot Tangerine Turmeric Juice
The ultimate anti-inflammatory mix of ginger and turmeric in a juice that to fight fire with fire!
Ingredients
4-6

large carrots

scrubbed (no need to peel)

2

whole peeled tangerines

1

2-inch

piece of fresh turmeric

optional: 1-inch piece of fresh ginger, whole peeled lemon, spear of fresh pineapple
Instructions
Wash everything and make sure they're all dry. It's great if the fruit and vegetables come straight out of the fridge so the juice is cold.

Send everything through the juicer one by one. Start with the "softest" vegetables like tangerines (and lemons) first, and end with the turmeric.

Stick your juice in the freezer for 10 minutes to chill it down before drinking it.