Back when I said that I could not imagine that 2012 could be any better than the amazing year we just finished, it was because I had missed the fortune teller's memo about the 2nd day of 2012 when chef Chad Colby would roll fresh pasta with my little pink KitchenAid stand mixer and cook for our small dinner party in my kitchen.
Is this real life? Is it?! ...
Veuve Clicquot La Grande Dame 1990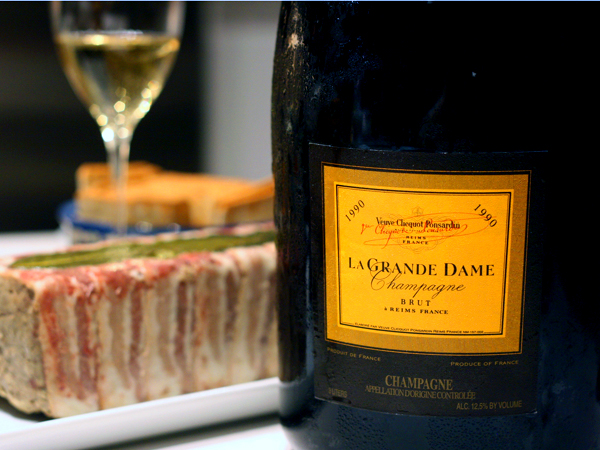 Bacon Wrapped Terrine
Homemade by a friend.

Black Truffle Salami
"Homemade" by a professional chef (Chad).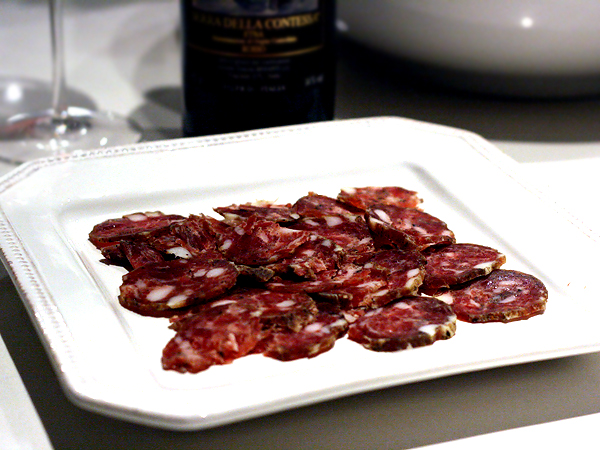 Egg Yolks for Handmade Pasta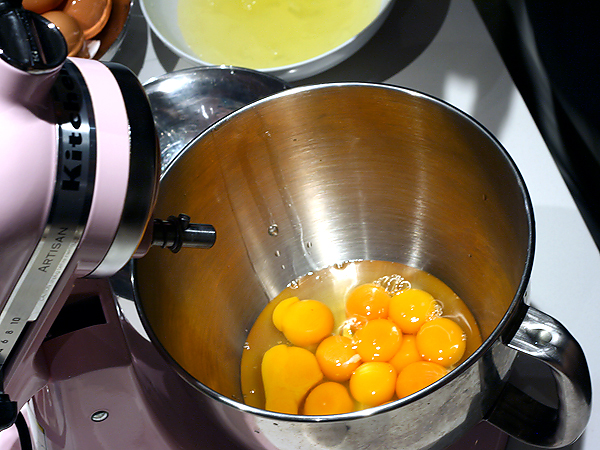 Pasta Dough
Pasta Dough, Smooth
Chad Colby Rolling Pasta Dough
Yes, that is my pink KitchenAid stand mixer.

Finished Pasta Sheets
Homemade Fresh Cheese
Made from just milk and lemon juice

Pasta Sheets on Counter
Raviolo in Progress
Almost a qaurter cup of homemade fresh cheese per raviolo!

Raviolo in Progress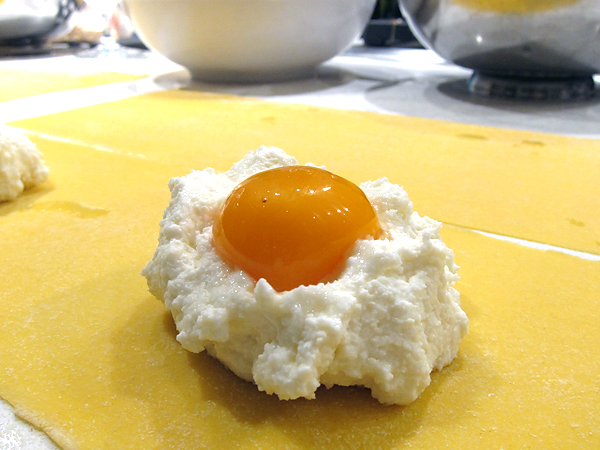 Raviolo in Progress
Handmade Linguine Pasta
Pappardelle, Raviolo and Pasta Resting
Raviolo in Progress - Boiling
Butter and Fresh Sage for Raviolo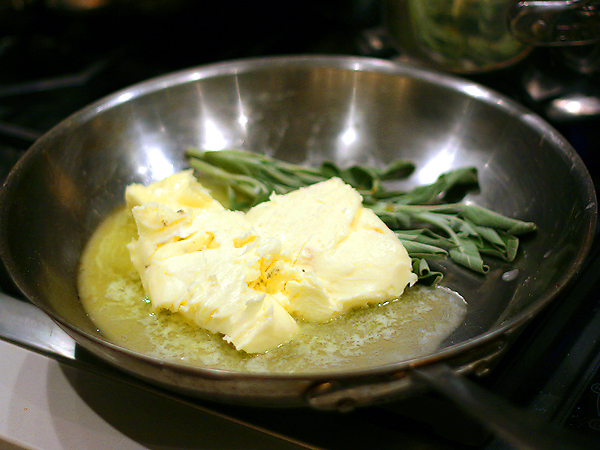 Butter and Fresh Sage, Foaming
Cooked Raviolo in Sage Butter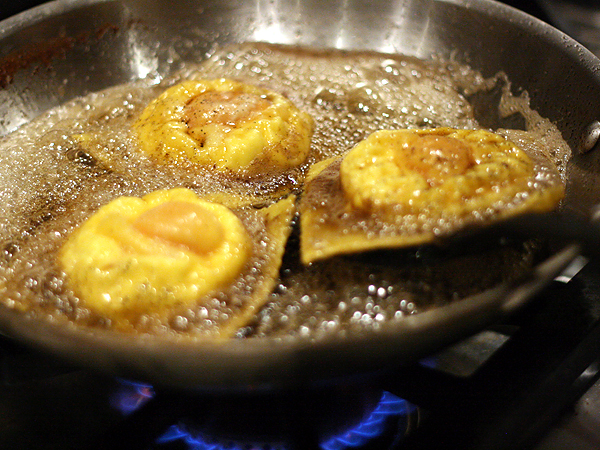 Raviolo, Plated
Sweetbreads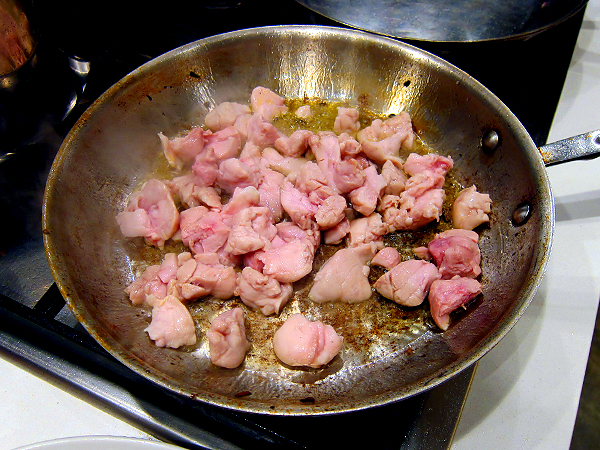 Sweetbreads and Butter
Deglazing Pan with Cognac
Me (from upstairs): "Are you taking out that bottle of Hardy's?!
Le Ben: "Don't worry, we're not drinking it..."
I come downstairs to find the boys deglazing the pan with a $$$ bottle of Cognac.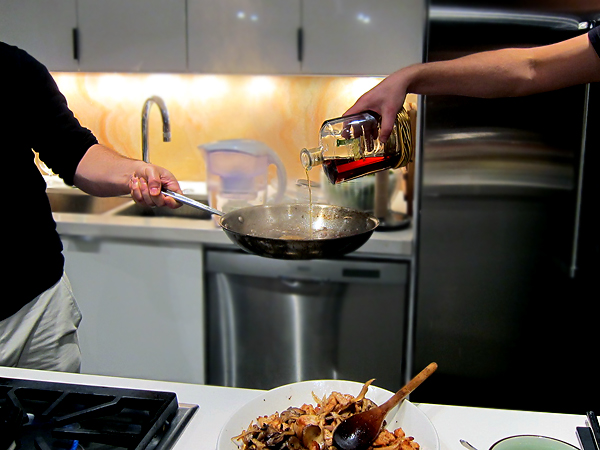 Sweetbreads and Maitake Mushrooms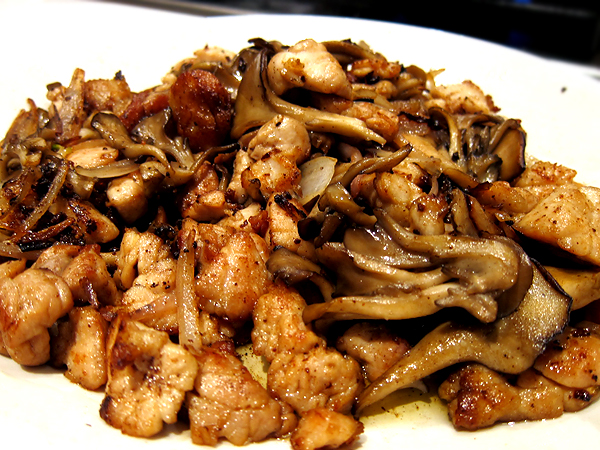 Onions and Garlic in Pan
Adding Pappardelle to Pan with Sweetbreads Sauce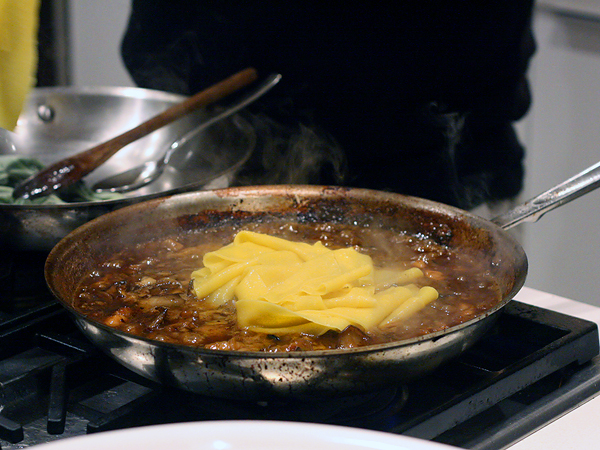 Pappardelle with Sweetbreads, Maitake Mushrooms and Cognac Sauce, Plated
Butter Fried Bread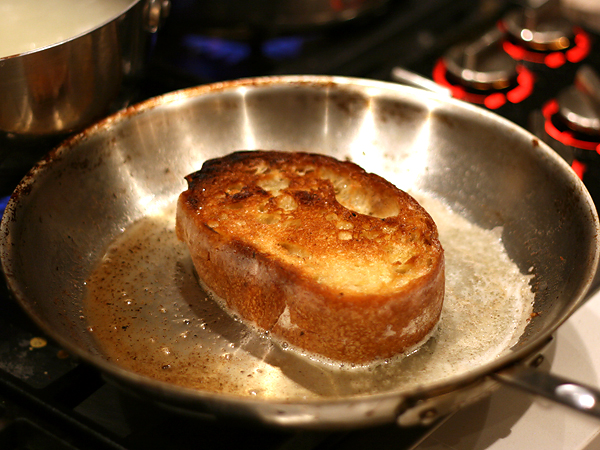 Grilled Porterhouse Steaks, sliced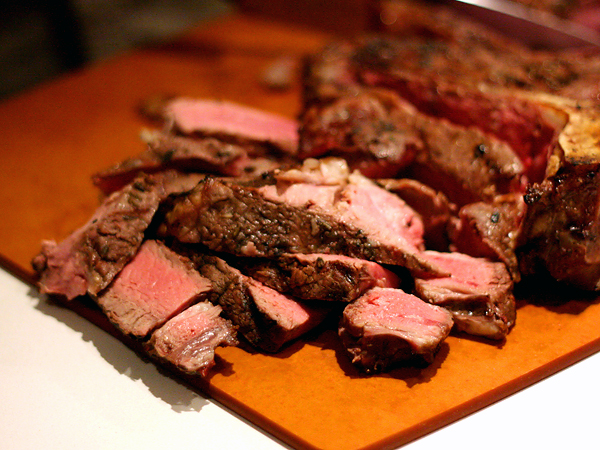 Veuve Clicquot La Grande Dame 1990
Rene Collard Champagne 1976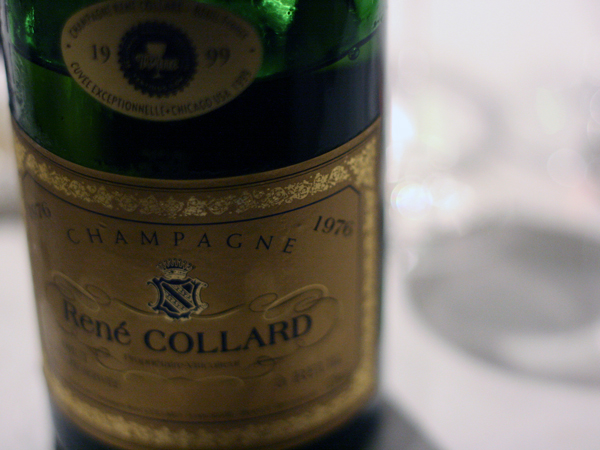 Benanti
Diamond Creek, Red Rock 1975
Diamond Creek is a girl's best friend.

Chateau Margaux 1959
If you want to attempt any of this at home, here are some resources to get you started:
{dinner with friends Monday January 2, 2012: pasta by Chad Colby, steaks by Dan P.}