Say hello to your new cheese board obsession, Pinot Prune Jam.
We're all familiar with that squat little jar of fig jam that appears in some format on almost every cheeseboard, and while there's nothing wrong with fig jam, there is SO MUCH RIGHT with Pinot Prune Jam, a subtly sweet fruit spread based on sun-ripened prunes and infused with red wine. The jam is super easy to make with only a few ingredients: California-grown prunes, California Pinot Noir wine, and if you prefer something sweeter, a little extra sugar or honey.
I'm obsessed with Pinot Prune Jam and have added it as a staple in the Cheese Board Pantry, but also use the jam beyond just a cheese board. Dolloped onto almost-burnt toast with a little almond butter? Yes. Swirled into a grain porridge bowl? Ok. Straight out of the jar with a spoon? Yeah, that was me.
Recipe for Pinot Prune Jam first, Resource and Shopping List follow!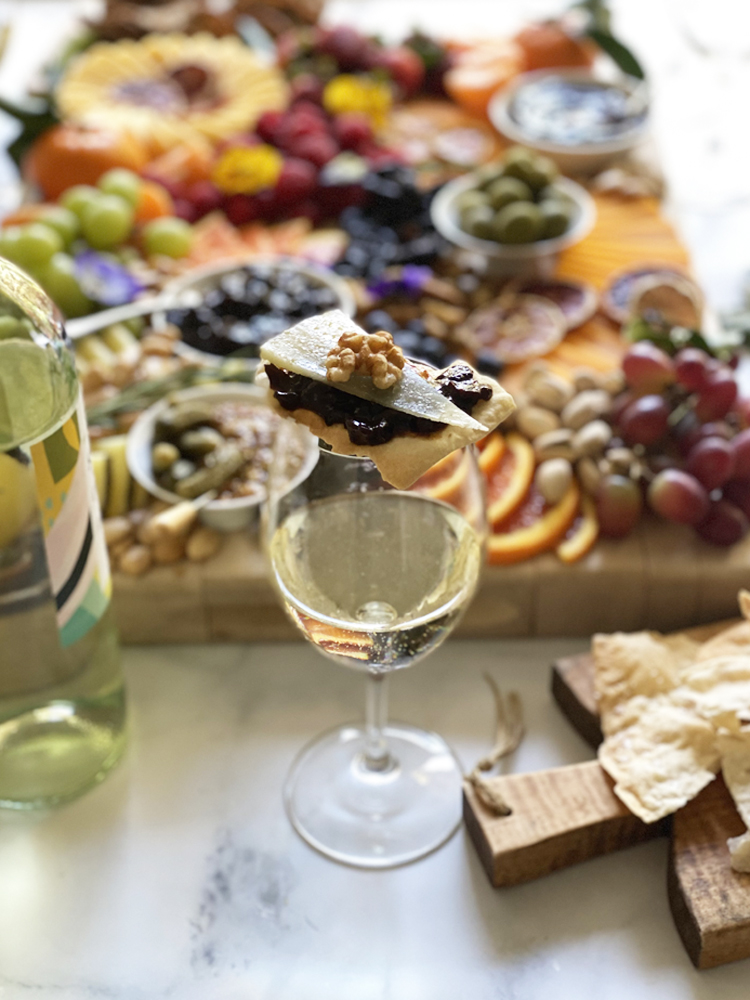 NOTES and RESOURCES
Prunes: Prunes are dried plums, made specifically from prune plums. In tCalifornia, prunes are descendants of the Petit d'Agen prune plum imported from France. If you're eating prunes in the Unites States, they're almost certainly from California, which grows 99% of the prunes in the US and 40% of the prunes in the world. According to the California Prunes site, "prune plums ripen fully on the tree — pit and all — without fermenting." You can find prunes in every grocery store near the fresh produce department, or in the snack aisle.
Pinot Noir: Pinot Noir is a light-bodied red wine made from grapes by the same name. Because the wine in the Pinot Prune Jam simmers down and the flavors get concentrated, definitely use a Pinot Noir that you would drink. I currently have northern California-based Wente Vineyards Riva Ranch Pinot Noir in my sights. You can also use other red wines, stick with something fruity and light- to medium-bodied. Merlot is a good alternative.
Recipe developed in partnership with CA Prunes! Check out the their website and follow @CAPrunes on instagram for more information on prunes!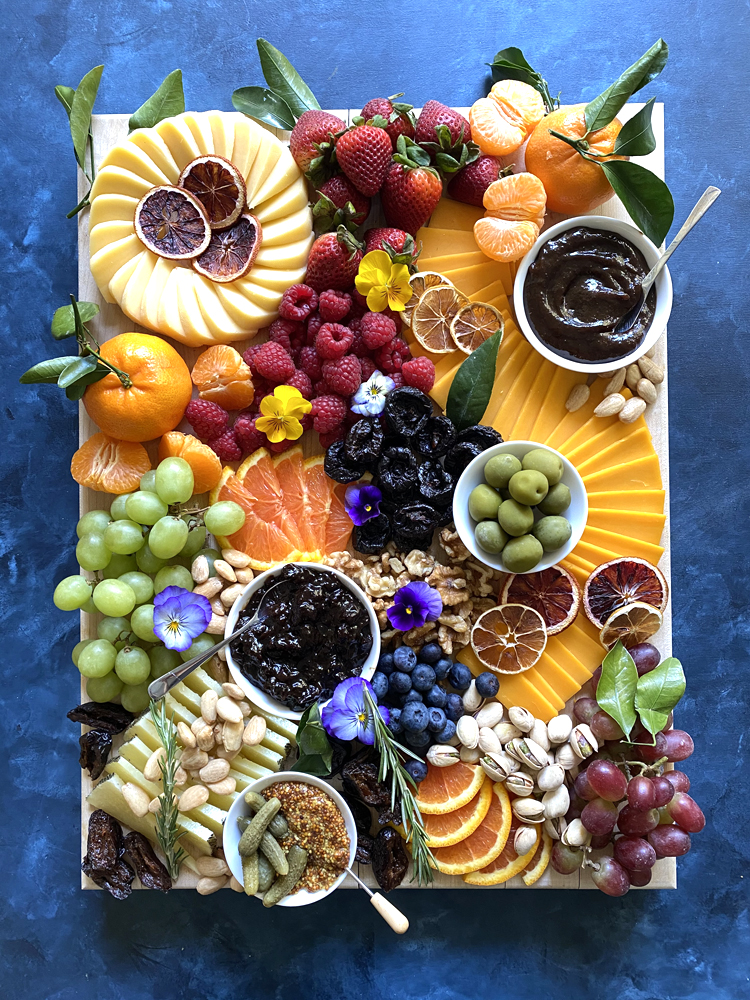 Pinot Prune Jam Recipe
makes about 2 cups (16 ounces)
Ingredients
12

ounces

California prunes

1+1

cups

California Pinot Noir

up to ½ cup sugar or honey

½

teaspoon

Kosher salt
Instructions
Place prunes, 1 cup of wine, sweetener if you're using it (start with about 2 tablespoons, prunes are sweet!), and salt in a medium pot over medium-high heat. Bring to a boil, then reduce heat to low.

Simmer the prune-wine mixture, stirring frequently, until prunes begin to break down. If liquid gets low, add more wine about ¼ cup at a time. Using your stirring spoon, gently crush prunes against bottom and side of pot. The simmering process takes about 25 minutes.

Taste Pinot Prune Jam and adjust with additional sweetener and/or salt. Use a fork to further smash the prunes until you get to a jam consistency you like. It should have some texture. Do not blend or process the mixture; it will turn into a fruit butter, which isn't bad, but that's a different recipe.

Keep Pinot Prune Jam in a sealed container in the refrigerator for up to a week, if you can hold yourself back for that long. (This is not a "canned" or preserved jam so it should be refrigerated!)