updated February 2022, originally published October 2021
Wine. Artisan foods. Michelin-starred dining. And did I mention wine? Paso Robles, just three-and-a-half hours away from both major city centers in California, is the high-vibe, low-key wine country escape that a lot of us could use right now. Paso Robles wineries offer something totally different from the usual Napa and Sonoma places. And for Los Angeles peeps, Paso Robles is much closer.
This Guide has a list of some of the best Paso Robles wineries. In addition, it has recommendations for where to stay, where to eat, and what to do in addition to wine tasting, so you can plan your own perfect wine country getaway. And if you can't quite squeeze a trip into your schedule in the immediate future, I've included some specific food and Paso Robles wine pairings at the end so you can "do Paso" at home.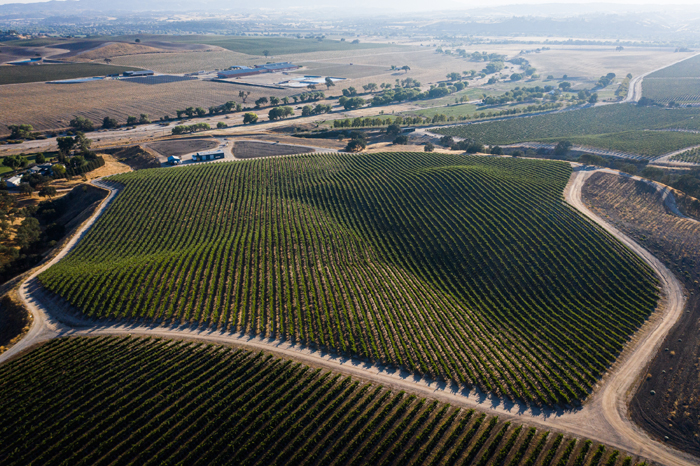 ** If you're ready to get straight to wine tasting, skip ahead to the list of Paso Robles wineries. Otherwise keep reading for travel details.
Skip Ahead in the Guide to:
A Few Things to Know About Paso | How to Get to Paso | How to Go Tasting in Paso | List of Paso Wineries | Paso Robles Restaurants | Other Food Things in Paso | What Else to Do in Paso | Paso Robles Hotels | Bringing Pets to Paso | Paso Robles Wine and Food Pairings at Home
A Few Things to Know About Paso
How to Pronounce "Paso Robles"
I know. "Paso Robles" looks Spanish. Guess what. It is Spanish and the full name "El Paso de Robles" translates to "The Pass of Oak Trees." However, despite your high school Spanish teacher's drilling and trilling, Paso Robles is absolutely not pronounced "Paso Rrroe-bless." The correct pronunciation is "Paso Row-bulls," rhymes with "nobles." But hey, now that you're "in the know," you can just call it the shortened "Paso" like the rest of us locals. **
** I am not officially a "local" but whatever, technicalities.
Where and What Exactly is Paso Robles?
Paso Robles is both a town AND the entire wine region that surrounds that town.
Paso Robles, the town, is located about halfway between Los Angeles and San Francisco, sitting comfortably at the intersection of the US-101 and I-46. It is just over the hills 25 miles from the Pacific Ocean.
Paso Robles, the wine region/AVA (American Viticultural Area) surrounding the town of Paso Robles. It is a warm, variegated sub-region within the larger Central Coast of California wine region. This region comprises all the vineyards and wineries of 11 sub-AVAs in the surrounding area. The geographical area of the Paso Robles AVA spans 612,000 acres, making Paso bigger in land size than Napa Valley and Sonoma Valleys combined.
Paso Robles Wine Types
Paso Robles is known for growing red wine grapes that have origins in France's Rhône Valley. The most well-known of these grapes are grenache, syrah, and mourvèdre. In France, these grapes are made into red blends known by their regions like Châteauneuf-du-Pape, Côte-Rôtie, and Hermitage. In California, Paso winemakers have dubbed these "GSM," the acronym for Grenache, Syrah, and Mourvèdre.
It is no wonder I have a special kinship with the wines of Paso; even though Rhône and Paso wines taste very different, my life-changing wine many years ago was a Côte-Rôtie!
(1983 Domaine Jamet Côte-Rôtie if we're being specific, and you know we're always being specific.)
However, Paso's wine identity is more complex than a single style. Encompassing the largest geographical AVA in California, Paso makes a variety of other wines that reflect the wide range in elevation, soil type, and climate. Zinfandel, cabernet sauvignon and other Bordeaux varieties, pinot noir, chardonnay, and Italian varietals are just some of the other grapes that grow in Paso Robles.
What is even more important to Paso's wine identity is the willingness of winemakers to venture beyond the rules and science they already know so well, chase dreams, follow through on curiosities, and just generally go a little rogue and experiment with cool, creative new things.
They have fun in Paso Robles and it shows.
How to Get to Paso Robles
You can get to Paso Robles by driving, taking the train, or flying.
(Yes, flying! Stay with me here.)
Driving to Paso Robles
Paso Robles is a 3-and-a-half-ish hour drive from either San Francisco or Los Angeles, and there's just no other way to do Paso than road tripping. It's also worth nothing that having your own car to get around is a big plus in a region that covers as much ground as Paso Robles.
From San Francisco, the fastest route from northern California is US-101 south, which will drop you right dead center in Paso Robles in just over three hours. You can of, course, take the scenic route along the coast on Highway 1 if you're making a longer road trip out of the Central Coast. The coastal route will take almost five hours, and is definitely worth it if you have not only the time, but also the stomach for hairpin turns along the outside edge of very high cliffs that drop into the ocean. Not to freak you out or anything. It's an awesome drive, I have done it many times, and I have lived to blog about it.
From Los Angeles: you have two route options that take about the same amount of time. If Paso Robles is your final destination, hop on I-5 North, then "cut over" and head west into Paso Robles via CA-46. "The 5" is no-nonsense so you won't be distracted on your way to Paso.
If you'd like to cruise along stretches of coastline and meander through the vineyards of the Santa Ynez Valley, take US-101 north. Distance-wise, the 101 is only a few miles longer than taking the 5, but you may actually end up taking an extra day, maybe even two, to explore. That's what I did on my most recent trip and got to explore Santa Barbara wineries, too.
Taking the Train to Paso Robles
You can take a train to Paso Robles. You can also walk to Paso Robles. In both cases, not encouraged. Unless there is some life-long romantic notion about trains that you carry in your heart, I recommend driving yourself. Not only does it take more than twice as long to get to Paso Robles from San Francisco or Los Angeles by train as it does by car, but Paso itself is infinitely easier to get around once you're there in your own car. Amtrak's Paso Robles Station is PRB.
Flying to Paso Robles
If you're coming into Paso Robles from anywhere other than San Francisco or southern California, you can fly into San Luis Obispo (SBP), a regional airport, which is about a 40 minute drive to Paso Robles. Paso Robles also has a small municipal airport, but no commercial airlines fly into it. If you are flying your own jet directly into Paso, uh, please slip into my DMs immediately.
How Many Wineries Are in Paso Robles
Paso Robles comprises 26,000 acres of vineyards and almost 300 wineries. That is smaller than say, oh, France, (which is still not the largest wine producing country in the world) but the numbers are sizeable enough to make a thorough tour of the region impossible in less than a month, let alone a few days.
With so many options, and spread out across a sizeable landscape, planning a wine tasting itinerary require a little bit of consideration.
How to Get from Winery to Winery
Designate a DD. Periodt. The DD could be someone in your party, or you can hire a third party driver or wine tour company. Whatever the case may be, designate a driver who will not be tasting.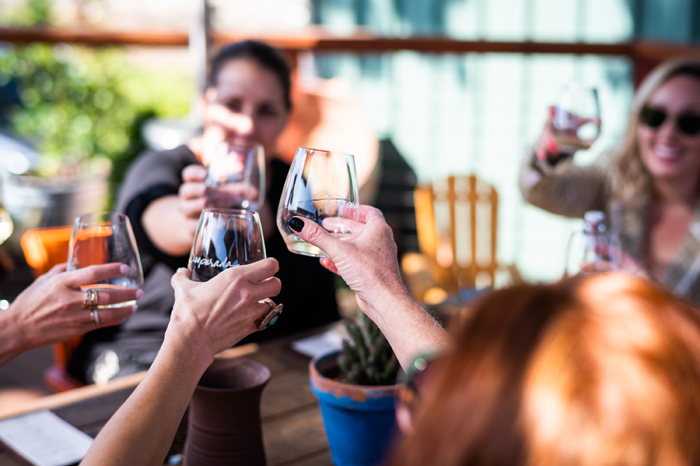 Where and How to Taste Paso Robles Wines
This list of the Best Paso Robles Wineries is the best of the best, culled from my most recent visit with California Wines, previous personal trips to Paso, and a few highly reliable recommendations from trusted friends and experts. Some wineries are well-known, many under the radar (at least for me!), some easy to buy in a local wine store, some totally obscure -- all of them unique and interesting.
To make this list most useful, I've grouped the wineries by general geographical location. When planning a tasting itinerary on which you're transporting yourself, it's helpful to taste at three, maaaybe four wineries a day, all in the same general area to keep the transit time to a minimum
You can also peep this Paso Robles Wine Travel Guide google map, on which I pinned all of the places mentioned in this Guide.
List of Paso Robles Wineries
Live Oak Road Wineries

Austin Hope at Hope Family Wines

Tin City

Sans Liege in Tin City

Adelaida Trail

Tablas Creek Vineyard

Slightly Further Out

J. Lohr Wines

Trusted Recommendations
Live Oak Road Wineries
Austin Hope Wines, part of Hope Family Wines
Austin Hope is one of the labels within the larger portfolio of Hope Family Wines, a long-time Paso Robles winery named for the winemaker himself. We sat down in one of the several tasting areas at Austin Hope, which include a bright tasting room, a "parlor" setup inside a tank room, and a sunny deck that overlooks a gorgeous grenache vineyard.
The Austin Hope wines are primarily Rhône varietals -- grenache, syrah, mourvedre -- and includes critically-acclaimed cabernet sauvignons. Samantha Taylor, assistant winemaker to Austin Hope, led the tasting, which included a cheese pairing from local Stepladder Ranch and Creamery in the neighboring town of Cambria. If wine and cheese are a perfect pairing, then a winemaker and a cheesemaker are even more so, right? Samantha's husband Robin Proffitt is the cheesemaker at Stepladder! awwwww...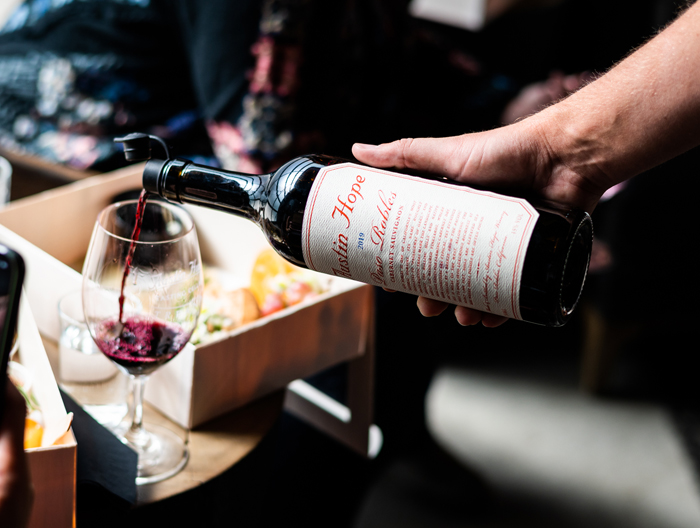 Wines we tasted at Austin Hope:
Austin Hope Sauvignon Blanc
Austin Hope Grenache
Austin Hope Mourvedre
Austin Hope Cabernet Sauvignon (2018 ranked number 7 in the Top 100 Wines of 2020 by Wine Enthusiast)
Austin Hope Reserve Cabernet Sauvignon (2017 earned a 96 point rating).
The Stepladder Creamery cheeses included in the pairing were Marinated Fromage Blanc, Cabrillo, Paso Vino, Moonstone, and Ragged Point.
** If you're inspired to do your own wine and cheese pairing at home, peep this Guide for How to Perfectly Pair Any Wine and Cheese, with specific pairing examples with StepLadder cheeses on an epic cheese board!
Hope Family Wines
1585 Live Oak Drive, Paso Robles, CA 93446
www.hopefamilywines.com | @hopefamilywines
L'Aventure Winery
L'Aventure Winery was literally one of first Paso Robles wineries (maybe the actual first?) we visited on my first ever visit to the region a bajillion years ago. When we made the turn off the highway onto the long, narrow road that led up to L'Aventure, I felt a nervous giddiness take over. It was the same feeling I had watching boy bands as a pre-teen: a combination of wanting to release a high-pitched, hyperventilative Hello Kitty squeal and wanting to throw up. The sight of horses along the road on the way up to L'Aventure's driveway spurred conversation of unicorns. Now I know why.
I knew who Stephan Asseo, the founder, was the minute we drove up and saw him walking across the patio. Stephan has the look of a winemaker, with crinkles at the corners of his blue eyes that could be from squinting from the sun, or smiling, or both. He sat down with us on the front patio and with a hypnotizing French accent, told us a love story -- the one about how he came to the Central Coast, fell in love with Paso Robles, and started making wine the way he wanted. He called it "haute couture viticulture." I love the term.
Favorites from the L'Aventure Winery Tasting:
Optimus 2006
Estate Cuvee 2007
L'Aventure Winery
Live Oak Road, Paso Robles, CA 93446
www.aventurewine.com | @laventurewine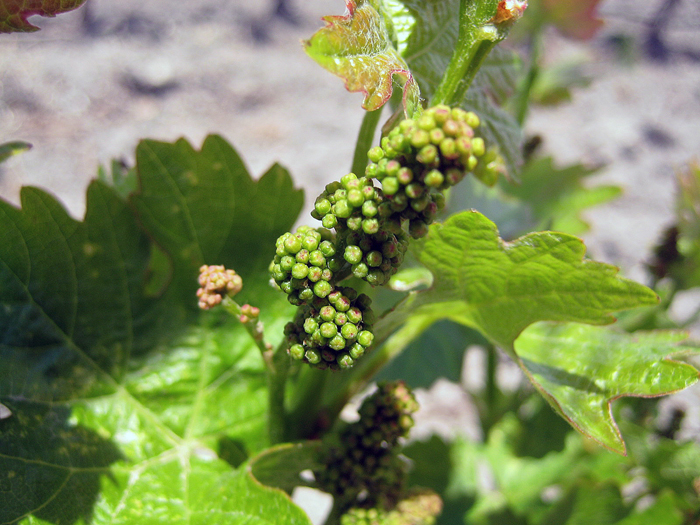 Tin City, Paso Robles
Tin City, an industrial warehouse "park" just outside downtown Paso Robles that is home to over 30 small-production wineries, craft breweries, distilleries, artisan food makers, and the newly Michelin-starred restaurant Six Test Kitchen (anyone else want to go back to Paso with me to eat here?). The tasting experiences in Tin City are within boutique, working wineries, sometimes on a back patio, sometimes next to enormous steel tanks. It was so cool to be tasting through elegant, sophisticated wines, but also seeing forklifts with huge half-ton containers of grapes just trundle right by.
It really captures the spirit of Paso Robles.
If you're interested in learning more about Tin City, you can watch a short 2019 documentary about it that profiles some of its resident artisans and makers. You'll even see a couple of faces and wineries that listed below!
Desparada Wines at Tin City, Paso Robles
"Desparada" is the female form of the word "desperado" and Vailia From is the embodiment of a free-spirited outlaw on the Paso Robles wine frontier as the proprietor and winemaker of Desparada Wines. Her wines are mostly Bordeaux and Italian-based, but all of the wines are free from traditions and stylistic constraints. Vailia sources grapes from vineyards around the Central Coast as well as from her own vineyard and ages wines in a variety of barrels and terra cotta amphora.
The indoor tasting room is attached to the winery, and according to wine editor and book author Matt Kettman, "is like slipping through a portal to another dimension, where Victorian era decor meets a quirky Wes Anderson vibe." Perfect illustration? We met a rescued snake and a tortoise in the tasting room! Our tasting was covid-safe, outside on the back patio.
What We Tasted at Desparada Wines
2019 Shell Creek Chenin Blanc
2019 Azmidi Sauvignon Blanc
2019 Wayfinder Chardonnay
2016 and 2019 Borderlands red Bordeaux-esque blends
bonus appearances by Dressmaker and a falanghina, an ancient Italian white grape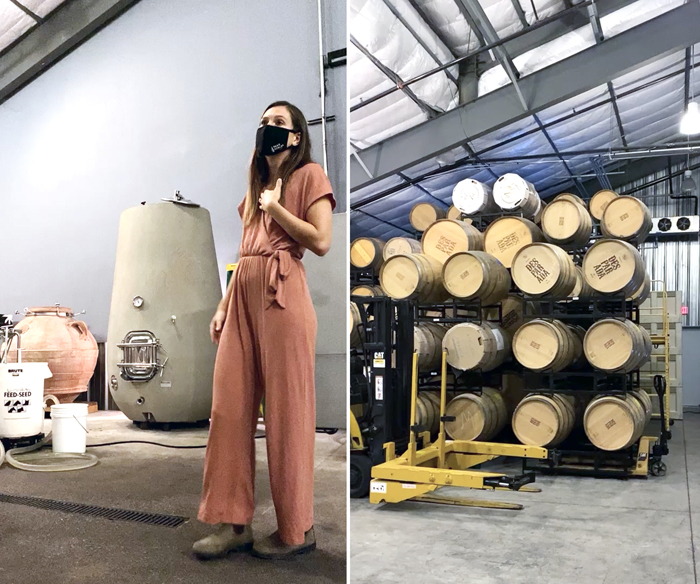 Vailia's style for Tasting Notes on her wines is non-traditional, evoking feelings and vibes, rather than using the textbook vocabulary to describe color, aromas, flavors, and tastes. For example, chenin blanc in general is usually described as pale gold, light, floral, honeyed, peach, pear, quince, with good acidity. Vailia describes her Desparada 2019 Shell Creek Chenin Blanc as "barely bloomed jasmine, kayaking at sunrise, alpaca knit sweater, sandy boat deck, open walkways." You can see why this wine was a favorite from the tasting.
Desparada Wines
Tin City, Paso Robles
3060 Limestone Way, Paso Robles, CA 93446
www.desparada.com | @DesparadaWine
We walked just across a small foot-bridge from Desparada to taste wines at Sans Liege Wines.
Sans Liege Wines at Tin City, Paso Robles
Winemaker Curt Schalchlin focuses on Rhone varietals like grenache, syrah, and mourvedre for his wine label Sans Liege and interesting, lesser known grapes in single varietal expressions for his label Groundwork. "Sans Liege" translates to English in a number of ways, one of which is "without allegiance." The definition is a fitting description of how Curt approaches winemaking: informed by the traditions of wine from the Rhone Valley, but untethered to any single style. He is serious about expressing the true essence of a wine by going as far as capturing native yeasts in the vineyards for fermentation rather than relying on commercial yeasts, but also has fun with different techniques like old-school carbonic maceration and force carbonation to create a playful fizz.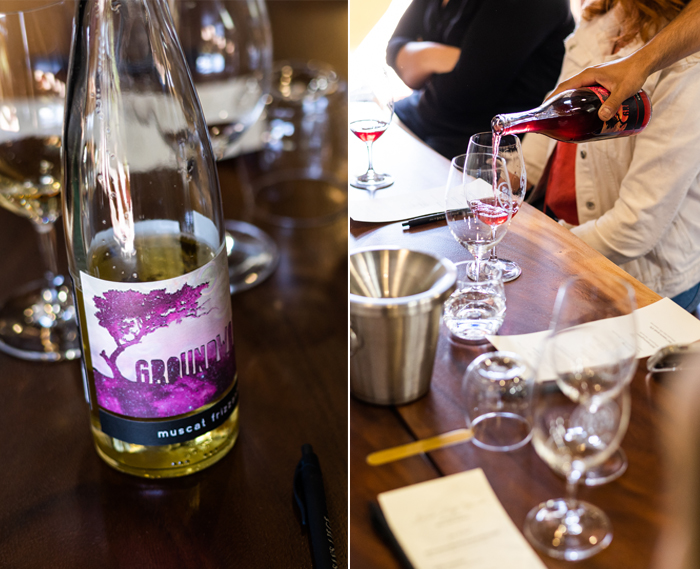 The Sans Liege tasting room is inside the working winery.
What We Tasted at Sans Liege Wines
Groundwork Muscat Frizzante - 100% muscat canelli from vines planted in 1983, forcc-carbonated for a playful fizz with 0 sugar, super fresh and fun
Groundwork 2020 Counoise - 100% counoise, which starts native fermentation in the vineyard then finishes with 100% carbonic maceration (whole grapes, rather than crushed)
Sans Liege Cotes-du-Coast - classic Rhone white blend
Sans Liege 'The Offering' - Central Coast GSM
Sans Liege 'Reserve Grenache' - 100% grenache
Sans Liege 'Reserve Syrah 470' - 100% syrah, specifically from clone 470
Sans Liege Wines
Tin City, Paso Robles
2995 Limestone Way, Paso Robles, CA 93446
second tasting room in Pismo Beach
www.sansliege.com | @SansLiege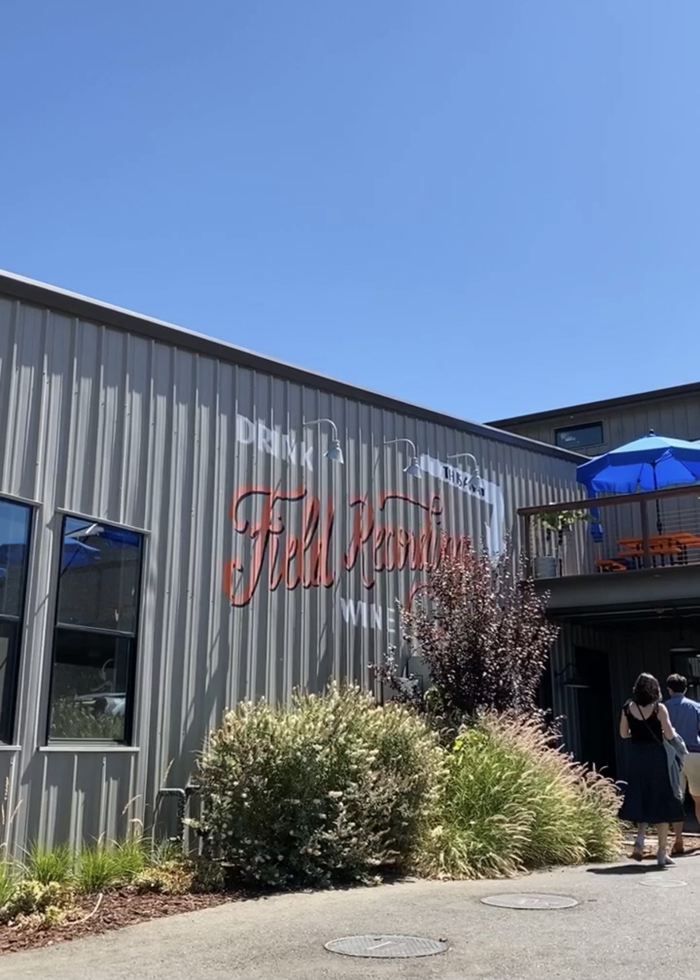 Field Recordings Wine, Tin City, Paso Robles
Andrew Jones is a grapevine nurseryman who plants and tends vineyards for farmers all over California and has touched the soil in almost every vineyard in not just Paso Robles, but all over the broader Central Coast. Of course, he makes his own wine! Under the label Field Recordings, Andrew produces small quantities of interesting wine from lots of the best fruit from farmers whose vineyards he's planted.
I knew about Field Recordings before I went to Paso Robles, having tried the sparkling Pét Nat, Chenin, and Fiction Red, but had no idea that it would be part of our trip!
We tasted, uh rather "drank," Field Recordings' ramato style orange-slash-rosé wine, Domo Arigato (Mr. Ramato, get it?) with lunch. Ramato is an Italian winemaking technique of allowing white pinot gris grapes to remain in contact with pinkish gray skins, similar to the way rose wine is made by letting red grapes sit with their dark red skins to create the pink color. Ramato's color is somewhere between orange and pink, and is sometimes labeled "copper," but "rose gold" is better, don't you think?
The Field Recordings winery and tasting room are literally across the driveway from Desparada in Tin City.
Field Recordings Wine
3070 Limestone Way, Suite C, Paso Robles, CA 93446
(805) 503-9660
www.fieldrecordingswine.com | @FieldRecordingsWine
Adelaida Trail Wineries
Adelaida Vineyards
From the outside, Adelaida Cellars is the sort of pretty, quaintly picturesque Paso Robles winery that dominates our imagination - on a hilltop that overlooks vineyards, with a couple of picnic tables on a small lawn out front. When we first walked into the tasting room, I thought the smooth-talking silver haired gentleman behind the bar might to try to sell us something.
But just that first pour of Vin Gris de Pinot Noir in and it was clear that the USC-supporting (I forgave him for that when we tasted the "fruit flavored Sharpie in a glass" 2006 Pinot Noir) was just being himself, reflecting a little bit of his previous life as a high-powered financial executive in LA.
Escape to the Central Coast, it seems, is not just a travel theme, but one for life, too.
Favorite Wines from the Adelaida Tasting
Pinot Noir HMR Estate
Cabernet Sauvignon Viking Estate Reserve
Adelaida Vineyards
5805 Adelaida Rd, Paso Robles, CA 93446
www.adelaida.com | @adelaidavineyards
Halter Ranch
In the same way you find yourself the only couple on the dancefloor after the club has unplugged the speakers and turned on the ugly lights, we lingered at Halter Ranch a little longer than we had expected. We started the tasting with Solene Christophe, talked to Leslie Wyss, who runs the business side, and Bill Sheffer the winemaker, then zipped off in a golf cart for a tour of the vineyards with Mitch, the grape grower.
We met Mitch's "swat team" of chickens that chase away vineyard pests, the enormous Coast Live Oak at the top of a hill in the middle of the vineyard (just one of the hundreds of "robles" of Paso Robles!), a lake where guests can picnic, and of course the vines, from which Mitch pulled a small set of buds with the tenderness of a new daddy so we could see his babies. Seeing Mitch next to the vines with a pair of clippers attached to his belt, I was reminded that no matter how sophisticated, luxurious or ridiculously expensive the wine, all of it still starts in the hands of a farmer.
By the way, even though Paso Robles has a non-commercial airport, Halter Ranch has its own private airstrip that is now officially certified with the FAA. You know, if you're into flying small planes over vineyards and whatnot.
Halter Ranch
8910 Adelaida Rd, Paso Robles, CA 93446
www.halterranch.com | @halterranch
Wineries That Are a Little Further Out
J. Lohr Wines
If you don't know J. Lohr wines already, I have to assume you've been living under a rock. J. Lohr is one of the largest, most well-known, and widely accessible wineries in Paso Robles. Their wines are made from their own grapes that are grown over their 4000+ acres of estate vineyards in Paso Robles, Monterey County (where the Riverstone Chardonnay is from), and now Napa as well. Steve Lohr, along with his siblings, continue to operate the family-run business that was started by their father Jerry, the "J" of J Lohr.
Way back when I started my website -- get ready for this -- almost 15 years ago, J. Lohr Riverstone Chardonnay was one of the first wines I reviewed. I took an embarrassingly dark, blurry photo of the bottle's label, and with my totally new and novice palate at the time, literally noted "citrus" in my post and that was about it . There were some other choice words that did not refer to the J. Lohr, but I shan't repeat here.
Fast forward 15 years to my Paso Robles wineries tour when I had the unbelievable privilege of having dinner with none other than a second generation Lohr, Mr. Steve Lohr! He, along with his head winemaker, also named Steve (Peck), tasted us through a few standouts from their impressive portfolio of award-winning wines: 2020 J. Lohr Gean Vineyard Grenache Rose, J. Lohr Arroyo Vista Chardonnay, J. Lohr Cabernet Sauvignon, J. Lohr Pure Paso Red Blend of cabernet sauvignon, petite sirah, syrah and malbec, and J. Lohr Hilltop Cabernet Sauvignon.
J. Lohr Wines
6169 Airport Road, Paso Robles, CA
(the Paso Robles Tasting Center is temporarily closed for renovations, to re-open at the end of the year)
(805) 239-8900
www.jlohr.com | @JLohrWines
The Fableist Wines
As a true testament to the spirit of collaboration in Paso Robles, The Fableist wines are a partnership between Sans Liege's Curt Schalchlin and Andrew Jones, the grapevine nurseryman who also makes Field Recordings wine. Like Aesop's Fables, on which the wines are based, each bottle is meant to tell a story.
We tried The Fableist 2020 Pinot Noir at lunch. Not only was it highly drinkable, but paired seamlessly with a Cobb Salad. Prior vintages of the Pinot Noir have consistently scored in the 90s from San Francisco-based wine expert Wilfred Wong.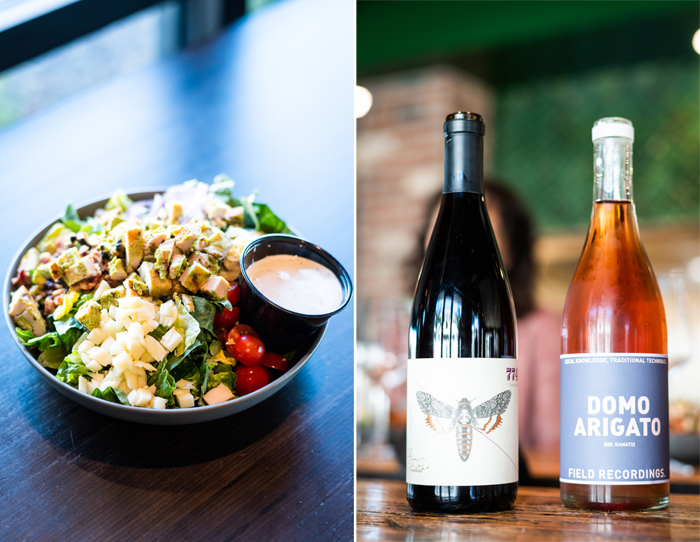 The Fableist is on a 120-acre porperty in Templeton, just southeast of Tin City. Tastings are offered both indoor and outdoor (subject to local health guidelines, of course) among "beautiful oak trees overlooking miles of vines, a modern farmhouse and a lush garden."
The Fableist
5036 South El Pomar Road, Templeton, CA 93465
(805) 246-1431
www.fableistwine.com | @FableistWine
Trusted Recommendations for Paso Robles Wineries
If you have strong opinions about any Paso Robles wineries you visited that are not mentioned here, please share them in the comments to add to this Guide.
Where to Eat in Paso Robles
After a day of tasting at Paso Robles wineries, these are a few of the best restaurants to have a wine-centric (or not!) meal.
La Cosecha Bar and Restaurant
La Cosecha Bar and Restaurant is a Latin and Spanish-inspired restaurant in downtown Paso Robles. It is a real reflection of place, Paso Robles, and people, Chef Santos MacDonal and his team. Foods, sourced locally whenever possible, showcase what the Central Coast has to offer. The menu and preparation are an expression of Chef's heritage, training and experience in restaurants in Los Angeles and beyond.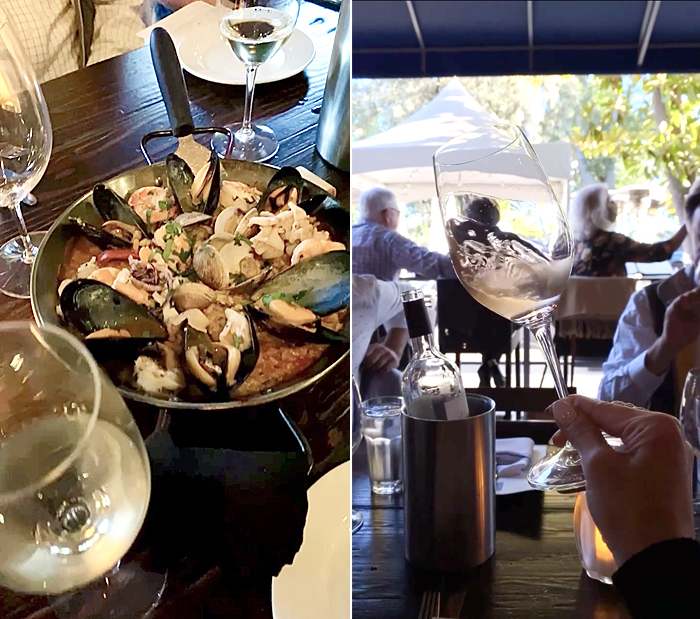 I had:
Burrata Toast with heirloom tomatoes, pesto, shallot wine vinaigrette
Paella, one that was made special for me with chicken and Linguica sausage because I'm allergic to shrimp (shoutout to KC of GFreeFoodie for managing multiple food allergies and serious intolerances across multiple meals!)
Pan-seared Salmon with Citrus Mustard Sauce and Market Vegetables
La Cosecha Bar and Restaurant
835 12th Street, Suite A, Paso Robles, CA 93446
805.237.0019
lacosechabr.com | @LaCosechaPaso
Il Cortile Ristorante
Il Cortile appears here on this list on strong recommendations from multiple people. The restaurant is the sister restaurant to La Cosecha, owned by the same partner team of Santos MacDonal and Carole MacDonal. Pastas are made in-house, and ingredients are sourced from local farms, ranches, and purveyors. Il Cortile's heavily California, Italian-influenced wine list has received Wine Enthusiast's Award of Excellence every since 2014.
Il Cortile Ristorante
608 12th Street, Paso Robles, CA 93446
805.226.0300
ilcortileristorante.com | @IlCortilePaso
Thomas Hill Organics
Debbie Thomas is from LA, a marketing executive who escaped the corporate life for the Central Coast. She took over a wine bar in the town of Paso Robles and turned it into Thomas Hill Organics, which serves food made from organic farmers and producers in the area.
Lunch at Thomas Hill Organics was the perfect introduction to the food culture of the Central Coast. We sat on the back patio facing a huge sign that, if you weren't already indulging, demanded "WINE." The way we spent the early afternoon there is how I want to spend an entire afternoons for days at a time: tasting cheese, drinking wine, and getting to know our hostess Debbie because I'm just over here manifesting the same kind of escape from the city for the organic farm and food life on the Central Coast.
Thomas Hill Organics
1305 Park Street, Paso Robles, CA 93446
805.226.5888
www.thomashillorganics.com |
Six Test Kitchen
Newly awarded one *Michelin star for 2021, Six Test Kitchen is a 12-seat tasting experience in Tin City, Paso Robles. Reservations are released on the first of every month.
Six Test Kitchen
3075 Blue Rock Road, Unit B, Paso Robles, California
www.sixtestkitchen.com | @six_test_kitchen
---
Other Food Things in Paso Robles
Negranti Creamery Sheep's Milk Ice Cream
Negranti Creamery is a recommendation from KC, the Queen of California (official title, really). Their signature ice cream is made from sheep's milk, so if you have issues digesting cow dairy, you might try Negranti. Sheep's milk is more friendly toward those who are lactose-intolerant. Negranti Creamery also makes regular cow's milk ice cream and has vegan flavors as well. I tried the Black Coffee Chip and Bruno thoroughly enjoyed his first ever whipped cream Pup Cup.
Negranti Creamery pints are available in some boutique and independent grocery stores in California, and has just started shipping nationwide.
Negranti Creamery, two locations: Tin City and downtown Paso Robles
www.negranticreamery.com | @NegrantiCreamery
Stepladder Ranch and Creamery
Stepladder Ranch and Creamery is located in Cambria, which is a 20-minute drive west from Paso Robles. As of this writing, the Ranch property is not yet re-opened for public visits. However, the produce, notably avocados, are available in local farmers' markets, along with their artisan cheeses made from cow's sourced from local neighboring dairies and goat's milk from their own herd of La Mancha goats.
We tried Stepladder Creamery's cheeses as part of the Wine and Cheese Pairing/Tasting at Austin Hope Wines, which inspired my Paso Robles Wine and Cheese Pairing Guide.
Stepladder Ranch and Creamery
www.stepladdercreamery.com | @StepladderCreamery
Activities and Things to Do in Paso Robles
Yes, there are indeed, other things to do in Paso Robles besides wine tasting, from walking around the cute town square where all the shops and restaurants are, to taking in a multi-acre outdoor light installation, to hiking. Just kidding, who hikes on a wine tasting trip lol.
BRUCE MUNRO: LIGHT at SENSORIO, Paso Robles
Bruce Munro: Light at Sensorio in Paso Robles is a large-scale, immersive light installation created by globally-acclaimed artist Bruce Munro. The New York Times ranked Sensorio #6 in 50 Best Places to Visit in 2020. The exhibit is currently on view in Paso Robles through January 2022.
The first exhibit, Field of Light, is a 15-acre self-guided walk-through expe­ri­ence com­prised of almost 60,000 stemmed spheres (about the size of whiffle balls) lit by solar-powered fiber optics. The lights gradually change color as you walk through the exhibit so guess I was wrong about hiking in Paso! JK, 15 acres is actually not that big, and you can stroll through at a very leisurely pace in less than an hour.
The second exhibit at Sensorio opened in 2021. Called Light Tow­ers, 6-foot tall towers stacked with 17,000 wine bottles filled with glowing optic fibers are a visually stunning nod toward Paso Robles's identity as wine country.
Some Important Tips About Sensorio:
Reserve/buy tickets in advance
Go just before sunset. We got to Sensorio toward the end of the evening when it was nearly empty of people, very dark and very quiet, which, if you're from a big city, is super creepy cool. However, though the light spheres are obviously more visible/bright when it's dark, it would have been cool to see the exhibit "unlit" and watch it gradually glow brighter as the sky got darker.
Wear comfortable shoes for walking, as the exhibit is outdoors, and the walking path is not paved
Take a jacket, even if it's hot during the day
There are food and drink (wine too!) vendors as well as portable restrooms on site
Though it it outdoors, no pets allowed (but service animals ok)
The entire experience is fully ADA accessible
Bruce Munro: Light at Sensorio, Paso Robles
4380 Highway 46 East, Paso Robles, CA 93446
(805) 226-4287
www.sensoriopaso.com | @sensoriopaso
SEAWEED FORAGING on the Central Coast
If you're up for a little ocean adventure, you can drive west from Paso Robles to the Pacific Coast and try seaweed foraging along the beaches in Cayucos with Marley Family Seaweeds. There is a lot to be said about seaweed as the future of our planet, but I will save that crusade for another day. It's enough to say that this seaweed foraging trip led by longtime forager and ocean enthusiast Spencer Marley is a fun, intro-to-foraging type of adventure that is relatively low-risk and low intensity, though it is highly likely your shoes and possibly you will get wet. The experience ends with Spencer's cooking a pot of Seaweed Ramen right on the beach, made with kelp, wakame, sea lettuce, and other sea vegetables you foraged!
The foraging groups are small, require reservations, and usually take place in the late afternoon so you can catch a pretty good sunset over the Pacific Ocean. You can also do a private booking. Spencer is very responsive via text and email.
Marley Family Seaweeds
www.marleyfamilyseaweeds.com | @MarleyFamilySeaweeds
---
Where to Stay in Paso Robles and Beyond
Hotel Cheval - Boutique Luxury in Town
I half-expected to stay in a renovated truckstop motel when preparing for my first Paso trip, but that just goes to show you how ignorant I was. The Hotel Cheval is a bit of boutique luxury right in the heart of downtown Paso Robles.
We were greeted in the lobby then escorted to one of Hotel Cheval's 16 rooms. As we walked across the charming stone courtyard, I made a note to come back outside after dinner with one of the bottles we had picked up from the wineries and relax in front of the fireplace. Everything about the room at Hotel Cheval plays right into the equestrian theme, down to the horseshoe-shaped chocolate. There was bottled water in the room, welcome hydration after a day of wine tasting, and all the amenities of a big corporate luxury hotel. At the end of the evening, I wanted to go back out to the courtyard, but as soon as my body sunk into the bed, I fell asleep. The courtyard was going to have to wait for a future trip.
Hotel Cheval
1021 Pine Street, Paso Robles, CA 93446
(805) 226-9995
www.hotelcheval.com | @hotelcheval
Oxford Suites Hotel - Practical in Paso, In Town
Oxford Suites is a no-nonsense hotel, conveniently off the US-101, that's less than a five minute drive or a 15-min brisk walk to the main square. With over 100 rooms, it's a solid option for a group touring Paso Robles wineries.
Here's why you want to stay at Oxford Suites:
very clean, Clean + Safe Certified by the CHLA
opened in 2019 and still feels fresh/new
100% pet-friendly (with fees, and size restrictions)
our room was pretty spacious
on-site restaurant serves breakfast in the morning, and even has a cute happy hour in the early evenings
easy parking, easy access to downtown Paso Robles and the freeway
If you're the type of traveler who uses a hotel room to sleep and shower between big outings during the day, Oxford Suites is great!
Oxford Suites Hotel
800 4th Street, Paso Robles, California 93446
805.237.0305
www.oxfordsuitespasorobles.com | @OxfordCollectionHotels
Digs Vacation Rentals, All Over Paso and Central Coast
For a longer stay or more personal space, book a vacation home via Digs Vacation Rentals, which is a boutique vacation rental company that specializes in the Central Coast. The California Grown team stayed in a Victorian house on Vine Street just a few blocks from the downtown square. Meg of ThisMessisOurs stayed in that specific property for almost a week and said the "house is exceptional, the kitchen exquisite, and the backyard is phenomenal!"
Cass House Inn, Cayucos - Stay by the Beach
Cass House is a Bed and Breakfast located a little further out in the coastal city of Cayucos, the same area where we foraged for seaweed. It's a 35-minute drive to the downtown square of Paso Robles, and if you plan your itinerary right, you can work your way toward either direction, wine tasting along CA-46. Both Epoch Estate Wines and Hope Family Wines from this guide are "on the way."
Something about the tiny town's position and placement on the Central Coast lets mother nature and king neptune keep Cayucos a secret - the land just to the north swings a protective arm out, a physical barrier that keeps a thick, silver fog over Cayucos. LA escapees who flee northward end up just shy of Cayucos in Morro Bay, a slightly larger, sunnier version of a "sleepy California beach town," or overshoot to get to the spectacle that is Hearst Castle. Perhaps the tourists just never see Cayucos, hidden under that heavy blanket of mist. It is just as well. Cass House, the luxury inn where we stayed overnight, only has five rooms.
If Paso Robles is an escape from my daily life, then Cayucos was an escape from my escape.
Cass House Inn & Restaurant
222 North Ocean Avenue, Cayucos, CA 93430
805.995.3669
www.casshouseinn.com | @CassCayucos
PETS in PASO ROBLES
Paso Robles is fairly pet-friendly, especially now since most tastings are setup outdoors. However, always call ahead to find out if pups are allowed, even if tastings are outside.
The hotels listed above allow pets, with fees and restrictions on size. Every hotel is different so please check in advance. One thing to note: most hotels do not allow you to leave your pet(s) in the room unattended. So, if you're going to be away for an extended period of time, whether tasting at the wineries, out for dinner, checking out Sensorio (no pets allowed there), or catching a concert at Vina Robles, you should arrange for day-care.
Bruno (lower right Pomeranian) stayed with Pet Nanny Paso during the day while we went out to the wineries. Janice is the private pet nanny who watches pups at her house. She is sweet and definitely a "dog-person," super flexible with timing, can pick-up and drop-off your pet if needed, and her own pups are very chill. She sends pictures throughout the day, which I appreciated very much. Highly recommended and will use her services every time we go to Paso.
(As a side note: Janice's yelp page has ALL five-star reviews *****. When a business is that highly-rated, I am skeptical and read the unpublicized "not recommended" reviews to see if there's some kind of manipulation, and even the reviews that weren't published are overwhelmingly positive!)
Paso Robles Wine and Food Pairings at Home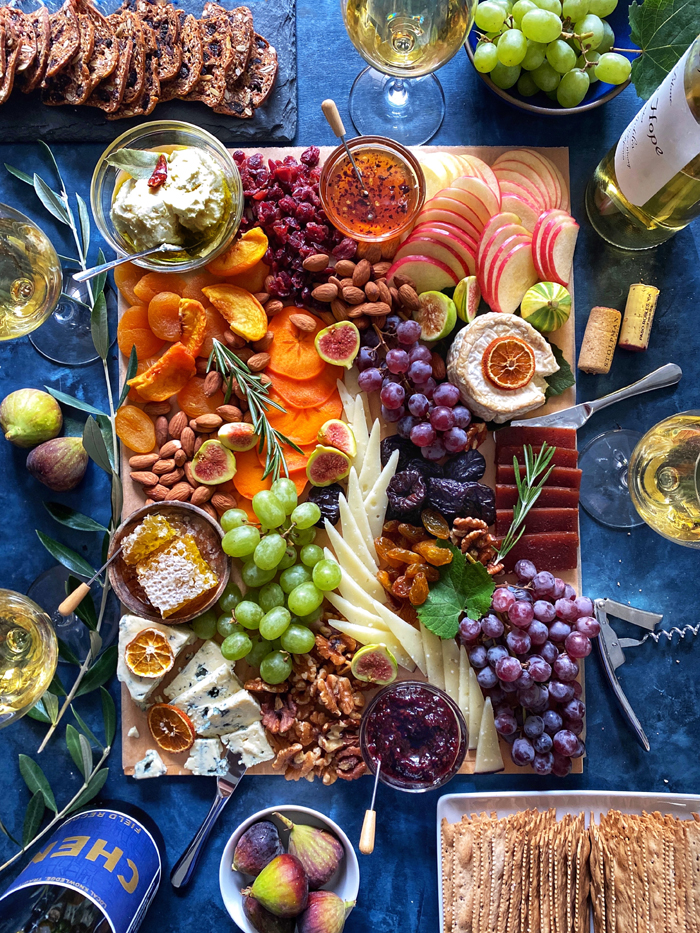 If you can't wait to head out to Paso Robles, pick up a couple Paso wines from your local wine store and do your own "Paso Tour" at home, paired with these recipes:
Explore More California Wine Regions
---
Desparada, Sans Liege, Field Recordings, The Fableist, Austin Hope, J.Lohr Wines, and La Cosecha were part of a tour coordinated and hosted by California Grown and California Wines. All opinions are our own. Thank you for supporting our partners who keep The Delicious Life well fed!