Celebrate something every day using this complete list of official October Food Holidays, in a handy bulleted list as well as google calendar that you can copy to your own personal calendar!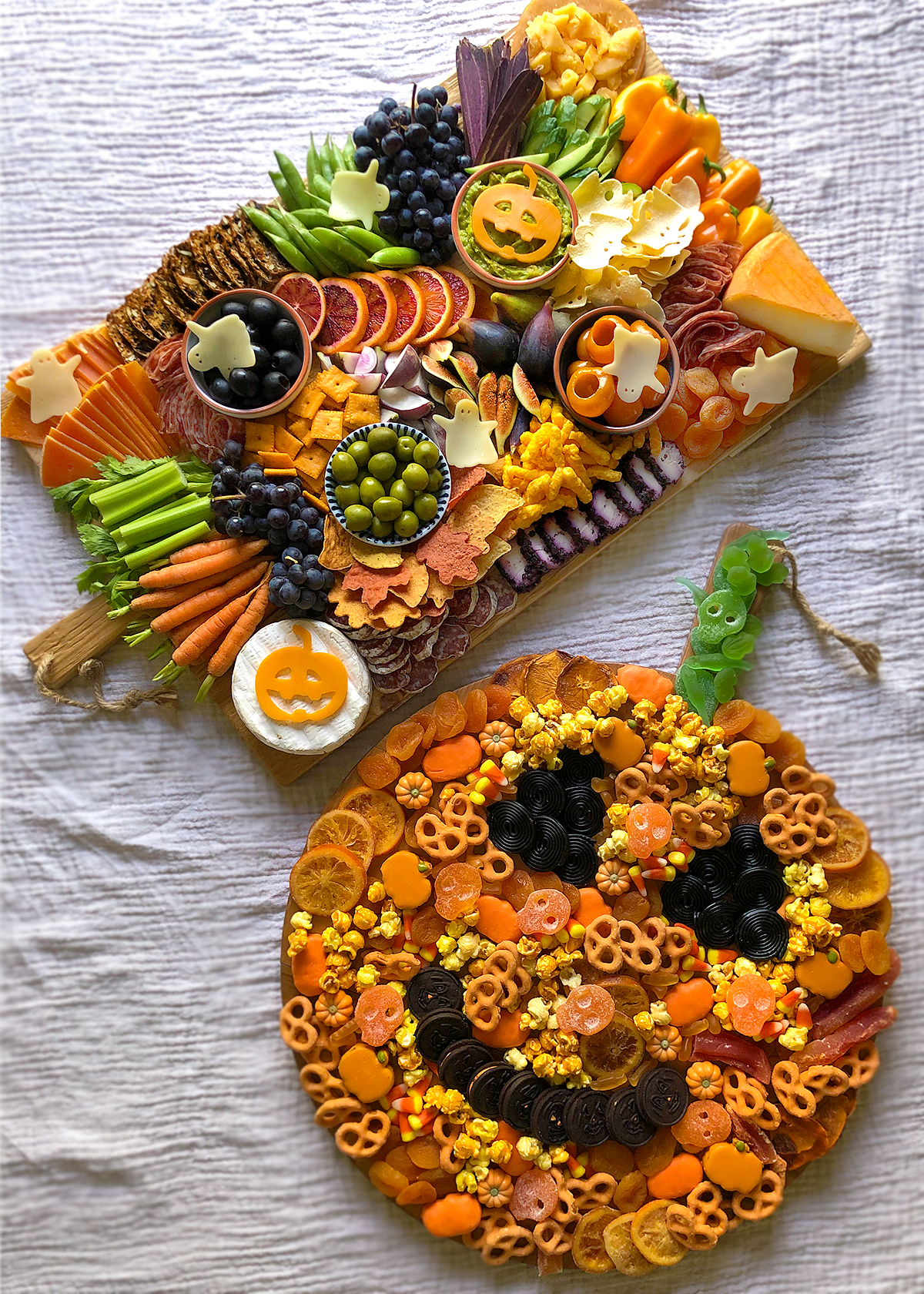 Jump to:
Check out the "holidays" below, calendar format first, list after. Some fun recipes included to help you celebr-eat!
Happy October!
And when you're ready and set, go plan ahead with the November Food Holidays calendar!
October Food Holidays Google Calendar
I made this a PUBLIC calendar, so you can add it to your own google calendar!
Use the blue arrows < > on the calendar to click month-to-month for more.
Month-long Celebrations in October
National Apple Month
National Applejack Month
National Caramel Month
National Cookbook Month
National Cookie Month
National Dessert Month
National Pasta Month
National Pickled Peppers Month
National Pizza Month
National Popcorn Poppin' Month
National Pork Month
National Pumpkin Month
National Pretzel Month
National Seafood Month
Week-long Celebrations in October
First Week of October: National Chili Week
Second Week of October: American Beer Week
Second Week of October: National Food Bank Week
Second Week of October: National School Lunch Week
Third Week of October: National Bulk Foods Week
Third Week of October: National Kraut Sandwich Week
Third Week of October: Pickled Peppers Week
Fourth Week of October: Chicken Soup For The Soul Week
October Holidays, Day-by-Day
First Tuesday of October: National Fruit At Work Day
First Wednesday of October: National Kale Day
Second Thursday of October: national Dessert Day
2nd Friday of October: World Egg Day
4th Friday of October: Global Champagne Day
October 1: Homemade Cookies Day
October 1: International Coffee Day
October 1: National Pumpkin Spice Day
October 1: Pudding Season Begins
October 1: World Vegetarian Day
October 2: National Fried Scallops Day
October 3: Global Smoothie Day
October 3: National Caramel Custard Day
October 4: National Cinnamon Roll Day
October 4: National Taco Day
October 4: National Vodka Day
October 5: National Apple Betty Day
October 6: National Noodle Day
October 7: National Frappe Day
October 8: National Fluffernutter Day
October 8: National Pierogi Day
October 8: National Salmon Day
October 9: Moldy Cheese Day
October 9: National Submarine-Hoagy-Hero-Grinder Day
October 10: National Angel Food Cake Day
October 11: National Sausage Pizza Day
October 11: Southern Food Heritage Day
October 11: World Dulce de Leche Day
October 12: National Farmers Day
October 12: National Gumbo Day
October 12: National Pulled Pork Day
October 13: National Yorkshire Pudding Day
October 14: National Chocolate-Covered Insects Day
October 14: National Dessert Day
October 15: National Cheese Curds Day
October 15: National Chicken Cacciatore Day
October 15: National Mushroom Day
October 15: National Roast Pheasant Day
October 16: National Liqueur Day
October 16: World Bread Day
October 16: World Food Day
October 17: National Pasta Day
October 17: Four Prunes Day
October 18: National Chocolate Cupcake Day
October 19: International Gin & Tonic Day
October 19: National Seafood Bisque Day
October 20: National Brandied Fruit Day
October 20: World Calvados Day
October 21: National Pumpkin Cheesecake Day
October 21: National Apple Day
October 21: National Mezcal Day
October 21: World Bolognese Ragu Day
October 22: National Nut Day
October 23: National Boston Cream Pie Day
October 23: National Canning Day
October 24: National Bologna Day
October 24: National Good and Plenty Day
October 25: National Greasy Foods Day
October 25: World Pasta Day
October 26: National Pumpkin Day
October 26: National Pretzel Day
October 26: National Mince Meat Pie Day
October 27: American Beer Day
October 27: National Potato Day
October 27: National Parmigiano-Reggiano Day
October 28: National Chocolate Day
October 28: Wild Foods Day
October 29: National Oatmeal Day
October 30: National Candy Corn Day
October 30: Buy A Doughnut Day
October 31: Halloween
October 31: National Candy Apple Day
October 31: National Caramel Apple Day
October 31: National Carve A Pumpkin Day
Food Holiday Calendars for the Entire Year