Celebrate something every day using this complete list of official February Food Holidays, in a handy bulleted list as well as google calendar that you can copy to your own personal calendar!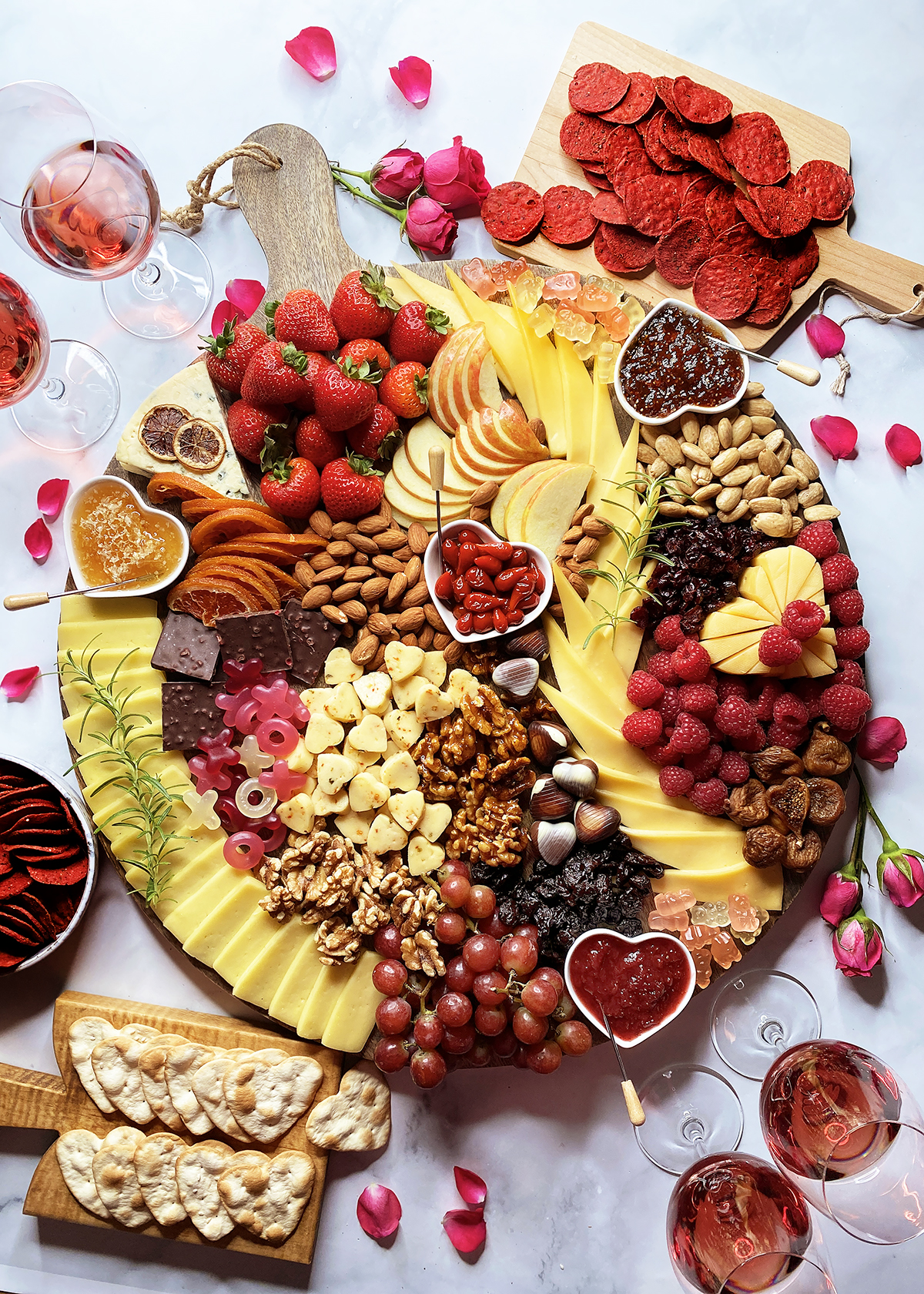 Jump to:
Check out the "holidays" below, calendar format first, list after. Some fun recipes included to help you celebr-eat!
Happy February!
And when you're ready and set, go plan ahead with the March Food Holidays calendar!
February Food Holidays Google Calendar
I made this a PUBLIC calendar, so you can add it to your own google calendar!
Use the blue arrows < > on the calendar to click month-to-month for more.
Month-long Celebrations in February
Berry Fresh Month
Canned Food Month
National Chocolate Lovers Month
National Cherry Month
National Fiber Focus Month
National Grapefruit Month
Great American Pies Month
National Heart Health Month
National Hot Breakfast month
National Potato Lovers Month
National Snack Food Month
Return Shopping Carts to the Supermarket Month
Sweet Potato Month
Week-long Celebrations in February
1st Week of February - Shape Up with Pickles Week
February Holidays, Day-by-Day
Lunar New Year/Chinese New Year falls on a different day every year sometime in late January or early February. This year, 2024, Lunar New Year is Saturday February 10, 2024.
Super Bowl Sunday is usually the first Sunday of February. This year, Super Bowl Sunday is February 11, 2024.
Mardi Gras is Tuesday February 13, 2024.
February 1: Baked Alaska Day
February 1: Cake Pops Day
February 1: Dark Chocolate Day
February 2: Tater Tot Day
February 3: Carrot Cake Day
February 4: Homemade Soup Day
February 4: Stuffed Mushroom Day
February 5: Frozen Yogurt Day
February 5: World Nutella Day
February 6: Chopsticks Day
February 7: Fettuccine Alfredo Day
February 8: Molasses Bar Day
February 8: Potato Lovers' Day
February 9: Bagels and Lox Day
February 9: Pizza Day
February 10: Cream Cheese Brownie Day
February 10: Have a Brownie Day
February 11: Peppermint Patty Day
February 12: Super Bowl Sunday
February 12: Biscotti Day
Tuesday, February 13, 2024: Mardi Gras, Fat Tuesday, Pancake Day, Shrove Tuesday
February 13: Italian Food Day
February 13: Tortellini Day
February 14: Valentine's Day
February 14: Cream Filled Chocolates Day
February 15: Chewing Gum Day
February 15: Gum Drop Day
February 16: National Almond Day
February 17: Café Au Lait Day
February 18: Drink Wine Day

February 19: Chocolate Mint Day

February 20: Cherry Pie Day
February 20: Muffin Day
February 21: Sticky Bun Day
February 22: Margarita Day
February 22: Sweet Potato Day
February 23: National Banana Bread Day
February 24: Tortilla Chip Day
February 25: Chocolate-Covered Peanuts Day
February 25: Clam Chowder Day
February 26: Pistachio Day
February 27: Strawberry Day
February 27: Kahlua Day
February 28: National Soufflé Day
February 29: Frog Legs Day
Food Holiday Calendars for the Entire Year